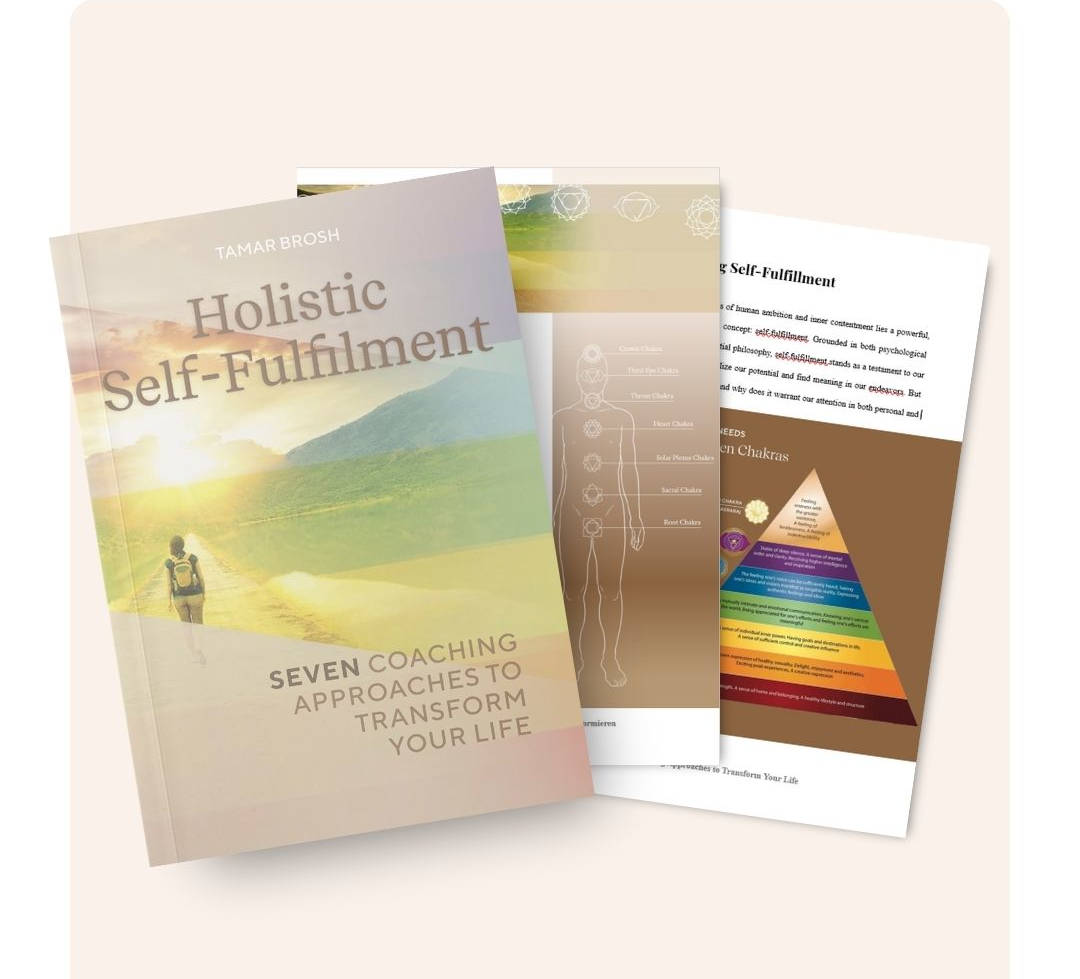 Especially for Coaches, Therapists,
Healers & Yoga Teachers
The
7 Coaching-Approaches

that have Transformed My Work as a Coach and Therapist Forever

+ BONUS: Video-Training, Where I Demonstrate How to Immediately Integrate These Techniques for Yourself and Your Clients to Achieve Liberating Transformation.
What happens after I sign up?
After your registration you will be redirected to the page with the free video training.
In addition, we will send you the PDF report by e-mail. This means: You get directly, within 20 seconds, what you want.
If you never want to hear from us again, you can simply unsubscribe from our mailing list at any time.
What others say about the Seven Keys to Holistic Self-Fulfilment
"A peaceful world starts with a peaceful mind, and this book encourages peace by helping us understand all facets of our being, helping us to embrace other points of view, and leading us to experience wholeness within ourselves."
"Life guidance as to 'why we are who we are'. Shai has made a great contribution to the vibrant living library of evolving human consciousness in a most integrated, readable and admirable way.
His insights encourage the reader to understand the deep connections between Chakras, mind, body and spirit."
"In an era in which we frequently limit our perspective of ourselves to a body, mind, or soul, this book is a wonderful invitation to experience yourself as an inspiring integration of all three."
Learn the 7 Keys to Holistic Self-Fulfilment
What does it take to be truly happy? What is the source of our fears, negative emotions, and blocks?
The seven dimensions are a map of being human, literally under our noses. Even if we have never heard of the chakras, we all know the tingling in our lower abdomen (sacral chakra), anger in our belly (solar plexus chakra), the feeling of standing on wobbly legs (root chakra), a broken heart (heart chakra), a lump in our throat (throat chakra).
These simple examples already demonstrate how our emotions, feelings, blockages, and imbalances are reflected at the level of the seven chakras. In fact, the roots of our fears, blockages, and challenges often lie in the imbalance of one or more of these seven dimensions.
Being able to interpret this map correctly can lead to a breakthrough in our personal development journey and our work. It empowers us to address our deepest inner challenges at their core, allowing us to live and work with stability, joy, inner strength, compassion, and clarity.
This is where change begins, and we start to bring healing into the world. Our mission is to support you in this journey, which is why we are offering you this free PDF guide.
This site is not a part of the Facebook website or Meta Inc.
Additionally, this site is NOT endorsed by Meta in any way.