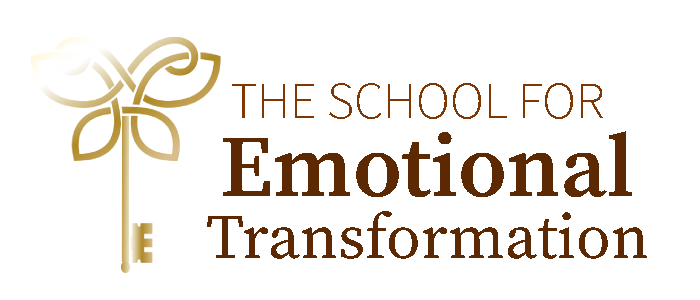 YOUR TRAINING AS AN EMOTIONAL TRANSFORMATION COACH
Discover your true inner power through emotional transformation and grow into a fulfilled and free life
Learn the holistic system of emotional transformation that combines ancient yogic models of consciousness and techniques with insights from positive psychology. You will be gradually introduced to a deep understanding of the mind-body complex and learn powerful techniques that allow you to see behind the facade of emotional patterns and lovingly release them at the root. This enables you to accompany people in transformation processes towards more self-responsibility, inner power and fulfillment
SHAI TUBALI HAS ALREADY WORKED WITH

Discover the potential in emotions and how to use it to release even deep-seated blockages
Direct access to expanded states of consciousness where, the home of inner health, wholeness and life force. From here, the system can balance itself from within as deep and lasting changes can take place.
Help yourself and others to live a life of true inner power, connection and balance.
An opportunity to deepen your existing work and take it to a new level, or reorient yourself and build a professional base as a transformational coach.
The initial consultation is free of charge and without obligation. It serves to get to know each other, so that we can then decide together which next steps make sense for you. After this, you will receive the PDF-guide "The 7 Keys to True Emotional Development", a guided meditation and the detailed training curriculum
yOUR FUTURE AS TransformationAL coach in THE TIP-Method
Emotions as the key to Inner Freedom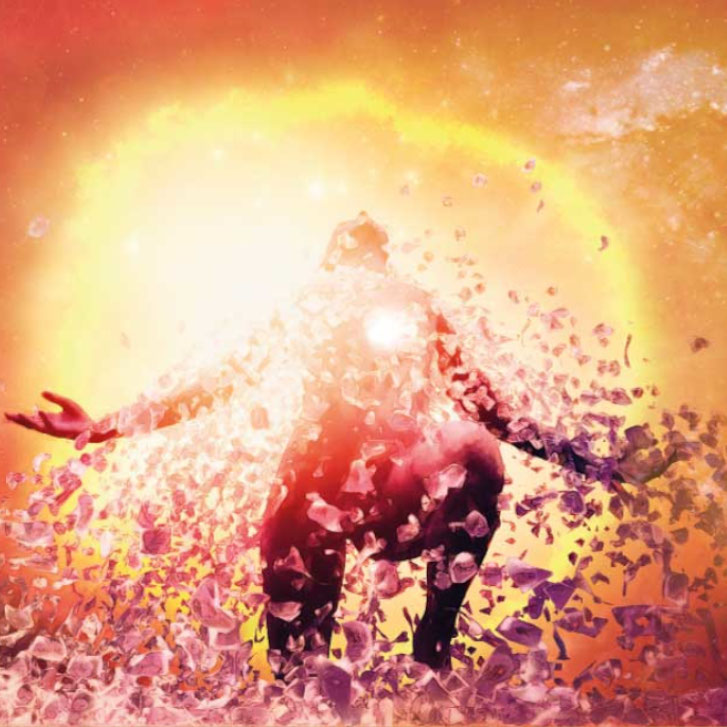 Do you know the feeling of being trapped in negative emotions? Maybe there is even fear that some emotional patterns will always remain. How do you usually deal with being flooded with anger, difficult memories, fears, or worries, for example?
Emotions colour how we perceive reality. They are at the centre of our everyday experience. Whether we feel up to life's challenges, how we face sudden change, loss and grief, depends on the maturity of our emotional system. The rational mind does not help us here because it does not understand the language of emotions. As a result, we often try to suppress them, distract ourselves, or lose ourselves in them altogether.
In fact, the huge gap between our mental understanding and our emotional reality is one of the biggest challenges of inner transformation and unfolding. e
motions can become powerful keys to growth. When we learn to face them in the right way, they become stepping stones to true inner power
The initial consultation is free of charge and without obligation. It serves to get to know each other, so that we can then decide together which next steps make sense for you.
THE SCHOOL FOR EMOTIONAL TRANSFORMATION

The Training that changes everything
The School for Emotional Transformation leads you through an experience that can change the way you deal with emotions forever. You learn effective and powerful tools for processes of emotional alchemy that lead you into the discovery of true inner power.
True inner power is an essential component of emotional balance. It is the deepest unconscious need of our psyche. When you reach this state, you realize that many emotional problems are immediately resolved because they were caused by a lack of inner power. True inner power frees you from depending on the world – and others – to provide you with certain emotional states.
Instead, you discover that emotional fulfillment all within yourself. You experience yourself as greater than your life circumstances, difficult memories, and emotional challenges. Ass a transformational coach, you also learn to guide others through profound processes of inner healing and emotional maturation, into an experience of true, inner power and thus accompany them on their path to a fulfilled life.
The initial consultation is free of charge and without obligation. It serves to get to know each other, so that we can then decide together which next steps make sense for you.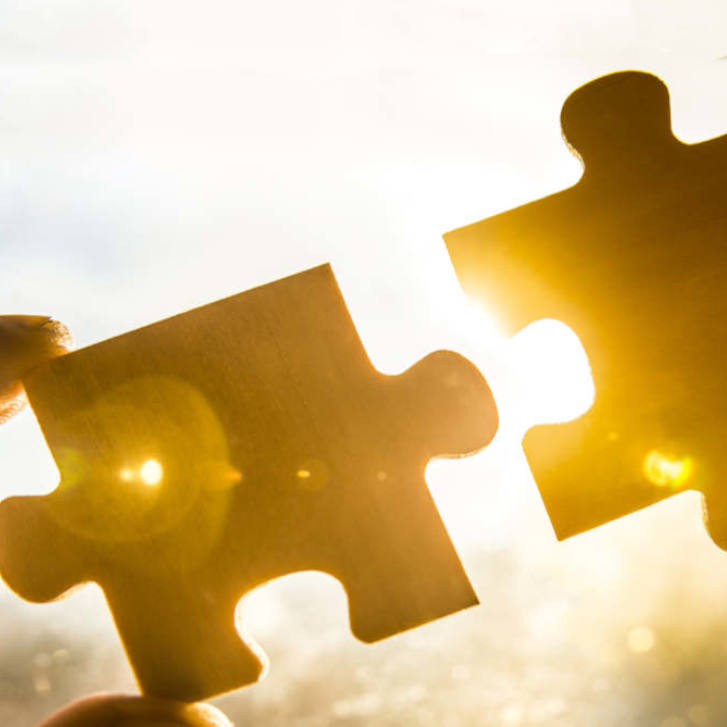 WHAT AWAITS YOU
Your Benefits
All training content is available online. This allows you to complete the training flexibly in terms of time and location. You will be supported by live supervision evenings, monthly practice partners and our online forum
Holistic model of emotional transformation
The combination of holistic models of consciousness enable you to deeply analyze and correctly classify emotional patterns and issues. Systematic techniques, such as the expansion method, lead to expanded states of consciousness, from where it is possible to solve the issues at the root and bring about lasting change, reliably.
Experienced mentors and personal support
In monthly live supervision evenings with Tamar Brosh, you can ask your individual questions. Tamar has years of experience in coaching and therapy and a Masters in Positive Psychology. She has been working with the TIP method herself on a daily basis for many years in her thriving practice in Berlin. Of course we are also available for you outside the supervision sessions
Professional fulfilment
The training enables you to expand your existing work with people as a non-medical practitioner, doctor or therapist. If you are still at the beginning of your path and want fulfilling work with future potential, you can accompany people as a coach for emotional transformation in deep and touching work and thus realize yourself professionally
Your pace
Over a period of eight months, a new module will be unlocked for you every month. You can work through it flexibly, at your own pace, and have access to all content for up to 24 months.
Inner Circle Group
Exchange ideas with other participants in our online campus and ask questions in our school forum, which will be answered by team members at any time.
After filling out the questionnaire you will have an initial call with one of our team members. It serves to get to know each other, so that we can then decide together which next steps make sense for you.
FEEDBACK
This is what enthusiastic participants say
I can't put into words exactly how deep Shai Tubali's teaching goes and how much it has transformed and supported me and my life.
I can recommend his program to anyone interested in deeper, all-encompassing transformation and personal development."
"For me, a new door has opened where I have more power and use my energy purposefully and not just waste it in emotions that I misunderstood before. At the same time, I can now accompany clients and friends on this path as well, to feel in and discover this inner wisdom that is in all of us. At one point I asked myself: why didn't I learn about this earlier? Why didn't I do this much earlier? Because I think that's the foundation to really understanding what it means to be human."
"I have done a lot of different trainings in the spiritual field, but none of the previous ones could establish these deep, lasting changes in me like the School of Emotional Transformation. This school is a perfect blend of teaching, deep insights and transformational processes. It helps tremendously in developing a deeper understanding of our humanity, understanding the superman power of consciousness, and making real shifts in being. I have never experienced anything like this before! This school is making a significant contribution to the growth and maturation of humanity."
"I have learnt to understand myself much better, as well as other people. And especially the expansion is a very powerful method to get deep into the subconscious. With it I was able to once again go completely consciously into a traumatic experience, see what limited beliefs were created in that experience and from the meditative expansiveness I was able to take a different look at things and also fill them with more awareness. I am very grateful to have gone through this process."
"This program is absolutely wonderful and so convincing in the results that I am sure Shai Tubali's expansion method will become known all over the world – and thus can lead to profound healing of people and the world.  Tamar Brosh also contributes to this necessary development with her excellent supervision evenings. I can recommend the School of Emotional Transformation with full conviction."
"The transformation process was very intense for me, but also very touching and clarifying. It was very liberating for me, because the language Shai speaks in his techniques corresponds exactly to mine. I had been to healers and therapists time and again who could not see my issues in my way of perception. With Shai's techniques I felt like I was somehow coming home in terms of my inner perception of issues. Especially the contemplation and processing of the inner will touched me deeply and gave me a lot of confidence. I had already felt the same way. (…)
I can highly recommend the training. I have done many trainings before, but none was so profound and comprehensive. I have always been looking for something that is connected to the highest potential. The TIP method gives space for unlimited and individual growth. The combination of spirituality, coaching, therapy and healing makes it for me one of the most powerful and comprehensive tools I have been allowed to get to know and experience.
Thank you for this from the bottom of my heart".
"For me the personal transformation process was very healing. Understanding what traumas are, how they arise and how they can be healed through the expansion has supported me very much in my process of growing and healing my soul. In my work as a yoga teacher and of course with myself, I see very clearly where the traumas are fixed in the body. This combination of healing through movement and the expansion is the optimal healing process for me personally. The most difficult part for me personally was healing the very old "wounds". There I felt how long this can take to really heal. Ergo, my personal transformation process was an immense opening to the inner source.
This connectedness, from which I can draw at any time in order to give, is probably the most sacred thing I have realised. I have experienced so much peace in my being that emotions no longer take up so much space. I react much more calmly and clearly when a storm breaks in from the outside. Decisions are no longer based on offended ego, but in compassion and peace.
I would definitely recommend this training. This training is key and there is probably no one who could not use this kind of healing. Especially now in this time when there is a global awakening going on."
"What is certain is that I am increasingly integrating the techniques into my work as a psychotherapist. I already work with it quite a lot and I am very convinced of the enormous effectiveness and beauty of this way of accompanying and supporting people in healing and maturing processes. My experiences so far have also shown that the patients I have worked with ask for it again. They are also grateful that they have found a place where spiritual processes can take place alongside psychological development and maturation.
Yes, I recommend this training! It holds so much potential for transforming unconscious and deeply buried fears, patterns and beliefs that cannot be reached with the mind, thinking and language. With the help of the wisdom of the body and the chakra system, which can be expressed through the very well structured instructions, deeply rooted and imprinted patterns and even traumas can be dissolved. This makes an invaluable contribution to emotional and psychological maturation.
The expansion and opening of the chakra system and finally of the heart itself makes it possible to completely overcome fear and to love and live freely and wholeheartedly. At the same time, the methods of the training are also developed and suitable for self-users, so that in the end no therapists or other experts are needed.
A wonderful tool to develop independence and inner freedom".
After filling out the questionnaire you will an initial call is one of our team members. It serves to get to know each other, so that we can then decide together which next steps make sense for you.
WHAT YOU CAN EXPECT
The training content
The online modules with comprehensive lectures and detailed techniques, coupled with the live supervision evenings, monthly practice partners and mentor support, form the ideal foundation for a profound self-awareness process and to prepare you to work as a professional transformational coach
Part I: Keys to Classifying and Analyzing
What are emotions? Why can they be so challenging? We will learn to read the map of emotions and the expressions of different personality types. On this basis, we will learn to reveal the hidden forces behind emotions and thus enter into an experience of true inner power.
TIP
Module 1: Introduction to Chakra Psychology
What are emotions? How can we overcome the gap between our intellectual understanding and the raw power of our primal emotions? And also, why are emotions so challenging?
After exploring the role and meaning of emotions, and based on this insight, we will study the most comprehensive mapping of the emotional world: the seven layers of emotions according to Chakra Psychology as well as their corresponding seven transformations – the seven forms of emotional transformation. We will apply the knowledge of Chakra Psychology through initial practices of "Chakra reflection."
Module 2: Chakra Psychology - Advanced Learning
In the advanced learning of Chakra Psychology, we will delve more deeply into the psychological processes and the balancing processes for each of the chakras, and the ways we can identify the source-chakras for specific emotional conditions. We will also learn how to navigate the subtleties of our own chakra system and later, of other people's chakra systems. This is what we call becoming a "Chakra Whisperer": gaining the ability to identify the source of an emotion within a specific chakra, and from there progress to the ability to identify complex chakra maps and their resolution.
We will also study the complete Chakra Expansion technique, which enables us and those we guide to directly contact and analyze the chakras and to deeply transform their state.
Module 3: Emotional Transformation verschiedener PersönlichkeitsTypen
After being introduced to the seven emotional layers, we will move to learning how the major emotional themes and needs of emotional transformation of each individual significantly differ due to the phenomenon of the Seven Chakra Personality Types: The fact that each of us has specific chakras which are more active than others in giving shape to our personalities but also to our emotional shadows. As a result, each individual is more susceptible to a certain family of emotions and also to certain life themes and narratives, hence we can say that there are seven fundamental shadows.
When this can be identified in a transformational coaching process, it is far easier to tailor a more individual transformation, since the heart of the challenge is recognized (usefully, also identifying the shadow is a key to identifying one's personality type). We will learn the analytical process of recognizing the personality type and unveiling the major life theme. In addition, we will go through practices for identifying and resolving life themes of each chakra personality type.
Module 4: Introduction to Power Psychology
On the solid basis of the emotional mapping of Chakra Psychology and the Seven Chakra Personality Types, we will shift to a deeper look behind the phenomenon of emotion. There we will find the core insight of the entire system: Power Psychology. Power Psychology enables us to finally grasp the hidden forces that give shape to our emotions. Power Psychology also makes it possible for us to obtain the key to deep psychological health. It ultimately shows us the way to the final transformation offered in this system: The state of True Inner Power. We will learn the model of psychic development according to Power Psychology as well as basic practices.
Module 5: Power Psychology - Advanced Learning
This module will enable us to better grasp the nature of True Inner Power through deeper study and transformational processes, including some Expansion techniques that support this insight – especially one that helps us to alter our life narratives. We will also learn how to engage others in Power Psychology sessions that both analyze and liberate the mind of the person involved. Such sessions are a key to successful therapy (liberating from victim-identity) as well as a foundation of a successful coaching process (enabling creative action in life). We will also learn the specific forms of false power in each chakra personality type as well as their specific forms of true inner power as an additional analytical and practical tool.
Part II: Transformative Process
After gaining key insights and techniques for analysis, we will look at the most direct path of emotional transformation. We will learn why expanded states of consciousness lead us into an experience of inner health, wholeness and power and how, from here, the system can balance itself from within, when deep and lasting change can happen. Finally, the journey leads us to the ultimate fulfillment of everyone's emotional journey – The Power of the Heart.
TIP
Module 6: Introduction to the die Expansion Method
Having gained the major insights and techniques for mapping and analyzing, we will finally progress to study the Expansion Method as the ultimate work of emotional transformation. We will now understand that the reason this method speaks so well the inner language of the emotional system is because it enables the state of True Inner Power, from which it is possible to genuinely heal and transform emotions. The utterly positive and transcendent states brought about by the Expansion Method reveal the Buddha nature of emotions and the path to their final release, without the need for suppression or use of intellectual analysis. We will learn the method's principles and practice several fundamental techniques of the method that cover different aspects of the emotional world as well as various emotional transformations. 
Module 7: The Expansion Method Advanced Learning
In this advanced stage, we will learn and practice more complex techniques of the Expansion Method, to be able to lead ourselves and others to a profound emotional release of deep-rooted memories and deep-rooted needs. We will also learn how to master the more complex process of analysis and choice of the right technique. The new perspective of this School will shed light on hidden potentials of the method and how to fulfill them – even for those who have already been trained in the Expansion Method.
Module 8: Initiation into the 7 Powers of the Heart
Though this is our last weekend, this will not be a conclusion weekend, but one final leap on the basis of the profound experience of True Inner Power we have gained through Power Psychology and the Expansion Method: the final realization of True Inner Power in the form of Heart Power. Heart Power is also the final fulfillment of everyone's emotional journey. We will study and practice the 7 Powers of the Heart, and mainly the unconditional heart opening as an expression of power that can only take place on the basis of true inner power.
We will also explore the heart as the meaning center – the center in which we recognize and realize the meaning of life. In this way, we will be able to appreciate the deepest reason we experience emotions and the central role they play in our human life and in the manifestation of our Human Greatness.
PUBLISHED WORKS
Book publications on the methods and their psychological backgrounds
Shai's methods of emotional transformation have been developed from over 20 years of experience in direct transformative work with thousands of people. Books have been published on all the main methods, some of which have become international bestsellers. The Expansion Method developed by Shai is now being used by therapists and coaches throughout Europe and is currently being studied in greater depth in a research project in cooperation with the Charité in Berlin and the University of Duisburg-Essen.

"My life has taken a complete 180° turn since last year. A lot of that I can attribute to the School of Emotional Transformation and the wonderful teachings I have received throughout those eight incredible months. Feeling held in a container where I felt safe to express myself, safe to go deeper within my being – to places I may have not dared to look before – allowed me to become more loving, trusting and nurturing towards myself. That indisputably starts to reflect in the external. The more we step up for ourselves and dare to go to those places and get raw and honest with ourselves, the more other people we encounter will feel safe and understood in our field and like they can simply "be". By us doing "the work" we essentially provide permission slips to others as well to come back home to themselves.
(…)
Finally, I would undoubtedly recommend this program to anyone who feels the call… and then trust yourself that it's meant for you! This program has the potential to turn your entire life around, to bring you back home, to firstly give you tools to heal yourself and then hold space for others to heal as well. I cannot imagine a more beautiful "work". In fact, it no longer should be termed work when it feels like this, but rather play. We get to awaken to the incredible potential that lies within, we get to liberate ourselves and others around us; we get to thrive! We get to build the wonderful world all of us can imagine! So, 100% I would recommend this program! If you know, you know! Trust!
Sending lots of love and many blessings"
"I would clearly recommend the training to others for several reasons. Firstly, I find it very suitable for becoming an emotional adult. And thus to narrow or close the gap between emotional experience and intellectual understanding. In my opinion, this School can replace many years of psychotherapy at least equally in many cases, because the techniques have a very direct effect on processes of change and are very clear and precise.
 If you take the school seriously, it leaves little room for the soul to hide behind the role of victim. Personal responsibility for one's own life quickly becomes clear during this time, which I consider an important basis for further development. I also recommend this school to people who want to accompany others in change processes or who already work in a helping profession.
For me as a social worker, it gave me important background information on the psyche and on being human in general, which indirectly improved my work. For example, through more understanding for myself and others. At the same time, the extension techniques have given me a tool to help clients directly and immediately. I had missed that in my work so far."
The initial consultation is free of charge and without obligation. It serves to get to know each other, so that we can then decide together which next steps make sense for you.
ABOUT THE TEACHER
Shai Tubali
Spiritual Teacher, Author and Philosopher – Shai is a prolific and renowned author, with 23 books published to date. His bestselling books have been translated into five languages and have won awards in Israel and the United States. In his teaching Shai combines Yogic knowledge and Eastern practices with the latest in Western science, psychology, and philosophy to create innovative transformative processes. Indeed, almost 20 years of in-depth study of Eastern thought and Yogic tradition have brought this trained Yogi up to a master level in utilizing the tools of spirituality to offer structure, deep insights, and methods for personal growth in all areas of life. Based on his own direct and ongoing revelation of cosmic consciousness since the age of 23, he is a pioneering figure in the field of self-transformation who has helped thousands of people to transform their lives in his many years of teaching around the world.
As the developer of the methods taught in The School for Emotional Transformation, he will design and guide us through the structure of the school and its content. Shai will be leading and teaching profound theoretical understanding and principles of emotional transformation.
.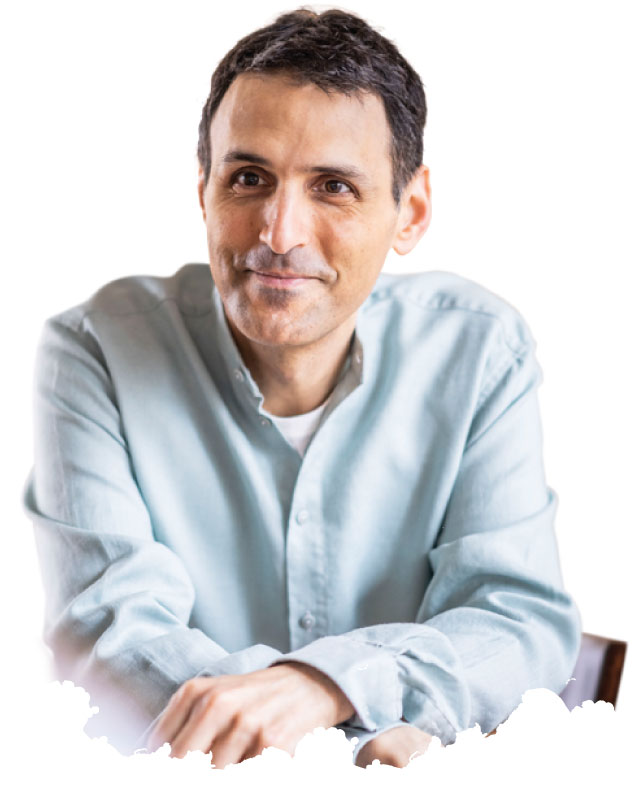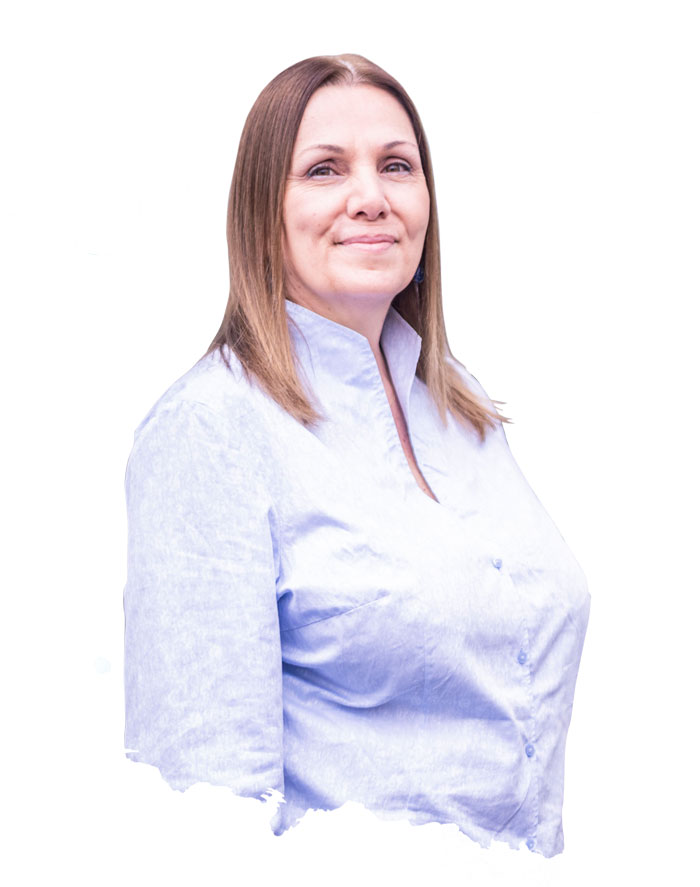 Sc Applied Positive Psychology and Coaching, The University of East London, 2019
LL.B. – Bachelor of Laws, College of Management Academic Studies, Israel, 1995
Senior instructor in the Expansion Method, The School of Expansion, Israel, 2010-2012
Tamar is bringing to the school her rich experience as a coach and instructor, who has worked with thousands of people using Shai's methods and tools from positive psychology. In The School of Emotional Transformation she is a co-teacher with Shai Tubali, focusing on the teaching of the techniques and the practical application of the methods as tools directed at the self and as a one-on-one tools.
She will be leading the certification for senior instructors. Her role in her work is as a facilitator of healing, an empowering mentor, a teacher and a trainer. Inspired by the Buddhist "bodhisattva vow", she is committed, with all her heart and intention, to serve all those who suffer and seek inner and outer transformation. She guides in monthly live supervision-calls in the School process.
The initial consultation is free of charge and without obligation. It serves to get to know each other, so that we can then decide together which next steps make sense for you.
THE SCHOOL FOR EMOTIONAL TRANSFORMATION
For whom is this training suitable?
You are already working in the field of psychology, therapy, coaching, healing, meditation or yoga or are passionate about helping people and would like to start guiding people through processes of emotional healing and maturation.
You are looking for a tool to lead people into an experience of wholeness, inner power and connection, through which they can also release and overcome deep-seated blockages and issues with ease.
You are looking for a meaningful and fulfilling activity – whether as a second mainstay or full-time – and want to learn to accompany people in deep, healing and liberating processes.
You are interested in your own growth and deep inner transformation and want to learn to enter into expanded and transcendent states of consciousness – and, from there, to release and transform limiting beliefs.
You want to learn to stay centred and focused in difficult moments and use them as an opportunity for growth and transformation.
The initial consultation is free of charge and without obligation. It serves to get to know each other, so that we can then decide together which next steps make sense for you.
WHAT'S YOUR NEXT STEP?
This is what your application process looks like
1. Your Registration
In the form on the next page we will ask you some questions to get to know you better. This way we can prepare individually for our first personal call.
The initial consultation is free of charge and without obligation. It serves to get to know each other, so that we can then decide together which next steps make sense for you.
TIP
How long does the School for Emotional Transformation take?
The School for Emotional Transformation consists of 8 monthly modules. A new module is released every month.
How long do I have access to all content?
You get access to all content for 24 months. This means that you have more than enough time to work with and deepen the 8 modules.
Muss ich bereits Vorerfahrungen mit Meditation, als Heilpraktiker*in oder Therapeut*in haben?
Some of our participants already work therapeutically, as alternative practitioners or coaches. But no previous experience is necessary. You will gain the knowledge you need to work successfully with people on emotional issues and blockages.
TIP
How is the Program structured?
You get access to a closed and exclusive online campus. There, you will find systematic learning modules that build on each other and are activated monthly. In addition, you will be supported by monthly live supervision evenings where you can ask all your questions and you will be assigned practice partners to practise with.
If you participate in the certification, you will also go through a self-awareness process of 6 individual sessions with an experienced mentor.
What does the training as a Transformational Coach for Emotional Transformation cost?
Our eight-month training programme costs between €1,949 and €2,749.
The prices depend on whether you only want to go through a self-awareness process with the programme or whether you want to be certified in the TIP method. The certification process includes an additional self-awareness process of 6 two-hour individual sessions with a certified mentor. We will present the options to you in more detail during the counselling session.
Will I be supported after the training period?
Yes, if that is what you want then there are various possibilities here. It is our heartfelt desire to accompany you on your way to becoming a successful transformation coach.
On the one hand, you can continue to attend our monthly supervision sessions for a small fee, ask questions and be supported by our network of experienced coaches and therapists. On the other hand, there is also the possibility to be listed as a certified transformation coach on our website.
We will of course answer all other questions during your initial consultation.
The initial consultation is free of charge and without obligation. It serves to get to know each other, so that we can then decide together which next steps make sense for you.
This site is not a part of the Meta website or Meta Platforms Inc. Additionally, this site is NOT endorsed by Meta in any way. META is a trademark of META PLATFORMS, Inc.