An Introduction to the
Ultimate Meditation with Shai Tubali

May 13–14, 2023, Kassel, Germany (also available online)
Thank you for your registration to the seminar  "Inner Fire Meditation – An Introduction to the Ultimate Meditation", with Shai Tubali.
There is one last step needed to successfully complete your registration and secure your place.
Please transfer the seminar fee (280 €)
(Early-Bird is 240 €)
Please indicate "Inner Fire Seminar + Your Name" as the subject of the transfer.
Account Holder: Expansion worldwide LLC
IBAN: BE27 9675 0884 3673
BIC: TRWIBEB1XXX
Bank: TransferWise

Company Address:

5900 South Lake Forest Drive, Suite 300
McKinney
Texas 75070
United States
"Inner Fire is like shooting a rocket along a completely straight path. It deals only with what is essential. It is the most powerful way to achieve blissful indestructible samadhi."
– Lama Yeshe
The Tummo, or Inner Fire, Meditation is a technique that most efficiently gathers the energy of Kundalini in the area of the navel and shoots it up through the central column. On its way it clears away blockages in our chakras, the energy centers, and heals physical and emotional stuckness.
In fact, Tummo has become one of the most researched meditations, and has proven to be highly beneficial for the increase of self-esteem, confidence, and general wellbeing.
It is called Inner Fire because it builds up intense heat in our navel area – this Inner Fire, when it reaches the top of our head, becomes an immediate source of bliss, freedom from the world, happiness and light.
This meditation became particularly popular because of the way it enables monks to endure severe cold and snow while consciously controlling their body temperature.
However, this is not our interest in this seminar. Our focus is on the transformative depths that it holds in its ability to show us who we really are and what reality truly is.
Shai Tubali invites you to take this unique opportunity to delve into the actuality of spiritual enlightenment.
philosopher and spiritual teacher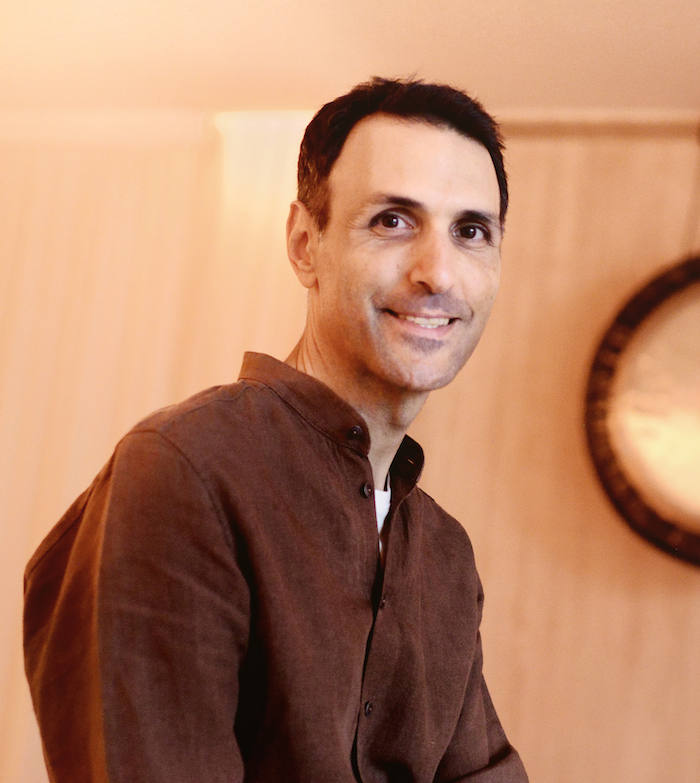 Spiritual Teacher, Author and Philosopher – Shai is a prolific and renowned author, with 23 books published to date. His bestselling books have been translated into five languages and have won awards in Israel and the United States.
In his teachings Shai makes use of ancient mystical knowledge to enlighten our human experience. He believes that transcendent states of consciousness have the power to pour meaning, depth, order, and clarity into our deeply complex and sometimes troubled life. In his work, I aim to clarify the principle of psychological and spiritual transformation as much as possible.
Based on his own direct and ongoing revelation of cosmic consciousness since the age of 23, he is a pioneering figure in the field of self-transformation who has helped thousands of people to transform their lives in his many years of teaching around the world.
As the developer of the methods taught in The School of Inner Wisdom, he will design and guide us through the structure of the school and its content. Shai will be leading and teaching profound theoretical understanding and teach us how to systematically access expanded states of consciousness and use them for decision-making processes, in order to shape your destiny, direct your life, reach your goals and build a strong sense of confidence.
Save a Place Now
How You Can Participate
Time
The each seminar day begins at 10:30 and ends at 18:30.
Venue
Haus Chassalla
Sickingenstr.10
34117 Kassel
GERMANY
Interactive Live Streaming
You can also participate online from home. The whole retreat will be streamed live via our interactive live broadcast platform.
Organizer
Carlos Stickel
c.stickel@human-greatness.com
+49 178 5175 114
Christoper Lakshmana Rauner
rauner@yoga-vidya-goettingen.de
We charge 280 Euro 240 Euro (early bird until 15.03.2023) for our seminar program with Shai Tubali.
TIP
I am not experienced/have only a little experience with meditation. Can I still join?
Yes, the seminar program is built in a way that is supportive for beginners and experienced participants alike. You do not need any prior experience in order to take part. The teachings and practices will take you as far as you can comfortably go and lead you, in a soft and structured way, to your full potential of transformation at that time.
Do I need to be Buddhist in order to participate?
No. Shai teaches the essential principles of Inner Fire without the traditional cultural context. You can learn Inner Fire regardless of whether or not you feel you belong to a particular religious tradition. The Inner Fire will support and deepen your understanding and experience of spiritual awakening.
TIP
I am not sure if my English skills are good enough to understand everything.
The seminar will be guided in English, but we offer simultaneous German translation for anyone who is interested in that through personal high-quality receivers and headphones. You can choose to listen in English, German, or both.
You have more questions?
Please feel free to contact us. We are more than happy to get to know you and answer your questions!
Just write an email to: c.stickel@human-greatness.com
Receive news about next events and save discounts
Latest stories and new bestselling-books
Stories and
impressions for
your daily life
This site is not a part of the Meta website or Meta Platforms Inc. Additionally, this site is NOT endorsed by Meta in any way. META is a trademark of META PLATFORMS, Inc.