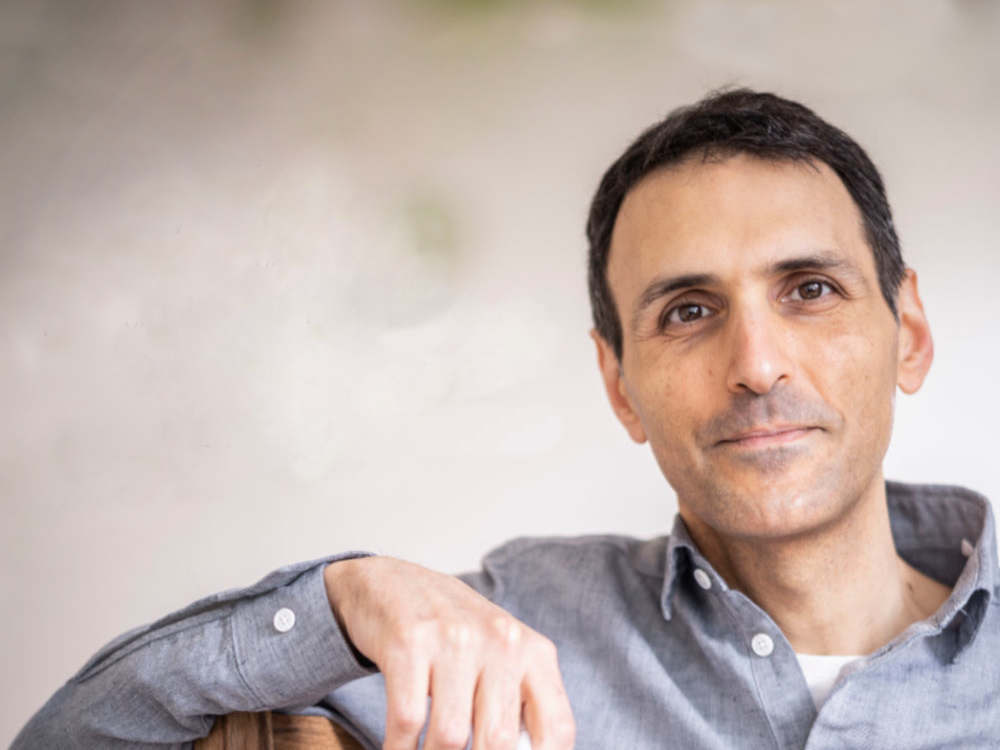 Live Satsang
Opening to Your Eternal Being
with Shai Tubali
16 October 2022, 19 pm CET
Live Satsang with Shai Tubali in Berlin and Online
Satsangs with Shai Tubali are an invitation to open your heart through silence and to explore and realize your Self. They take place every month online through our interactive live-stream.
It's truly a rare opportunity to meet yourself. There is no significant intellectual learning in Satsang. You don't attend to be intellectually stimulated or to add new ideas to your already-overloaded mind. When you come to Satsang, you remove the clothes of the intellect, emotion, and sensation which artificially cover your bare, pure being. It is a direct, unmediated meeting with yourself.
Satsang is the ultimate spiritual practice, far more significant than any meditation. It essentially replaces the temples and cathedrals of the past, as it signifies the shift from external temples to the internal temple; a new human understanding that the eternal is not to be worshipped but to be silently known within oneself.
LOVE
What others say about Shai Tubali​
"I cannot put into words exactly how deep Shai Tubali's teaching goes and how much it has transformed and supported me and my life.
I can recommend his programme to anyone interested in deeper, all-encompassing transformation and personal development."
Shai Tubali's guidance has been one of the greatest engines of true spiritual transformation for me. He combines profound spiritual wisdom, with crystal clear guidance, imbued with depth and inspiration. Shai is a true master of spirit and knows how to create a highly transformative and empowering spiritual field. Events with Shai are a haven for true seekers of truth and transformation.
"Through the unconditional love that Shai always transmits in his seminars, through his pure presence, through the hope, the explanations, I was able to embark on the spiritual path. I understand the deep meaning of his being. I am infinitely grateful. I have the feeling of having been saved. I feel like a caterpillar and Shai has given me the nourishment I needed to become a beautiful butterfly. My heart is open and I feel, see, hear the love everywhere. Through his words the path continues for me as well and through that I touch other people again and the world starts to change. I notice this in my immediate surroundings."
Shai Tubali
Spiritual Teacher, Author and Philosopher – Shai is a prolific and renowned author, with 23 books published to date. His bestselling books have been translated into five languages and have won awards in Israel and the United States. In his teaching Shai combines Yogic knowledge and Eastern practices with the latest in Western science, psychology, and philosophy to create innovative transformative processes. Indeed, almost 20 years of in-depth study of Eastern thought and Yogic tradition have brought this trained Yogi up to a master level in utilizing the tools of spirituality to offer structure, deep insights, and methods for personal growth in all areas of life. Based on his own direct and ongoing revelation of cosmic consciousness since the age of 23, he is a pioneering figure in the field of self-transformation and has helped thousands of people to transform their lives in his many years of teaching around the world.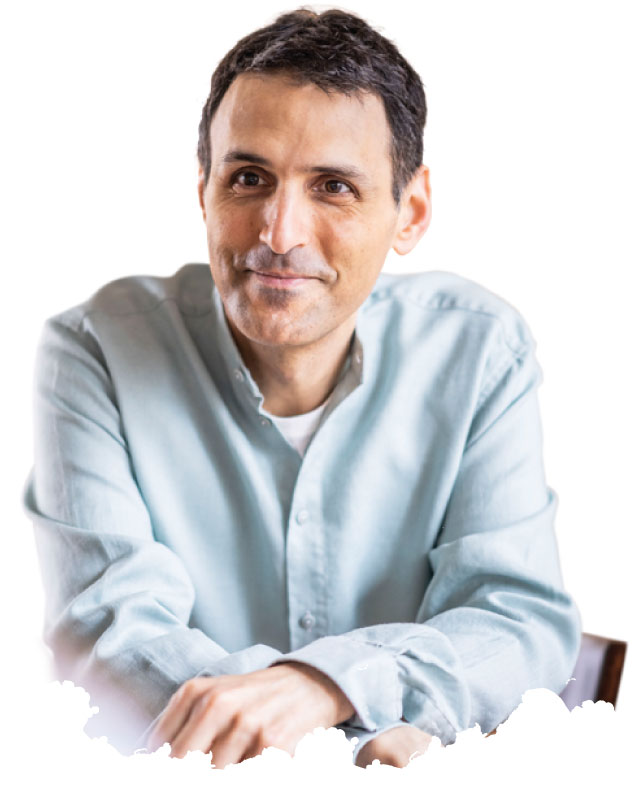 SAVE A PLACE NOW
How you can join us
Price: Choose your Price – 10 €  or more

Date: 16.10.2022
Hours: 19:00-21:00 CET
Venue: ONLINE through our interactive Live Stream
Contact Person:
Carlos Stickel
c.stickel@human-greatness.com
+49 178 5175 114
The Online Satsang is being organized by:
Yoga Zentrum Stans, Engelbergstrasse 28, 6370 Stans
This site is not a part of the Meta website or Meta Platforms Inc. Additionally, this site is NOT endorsed by Meta in any way. META is a trademark of META PLATFORMS, Inc.