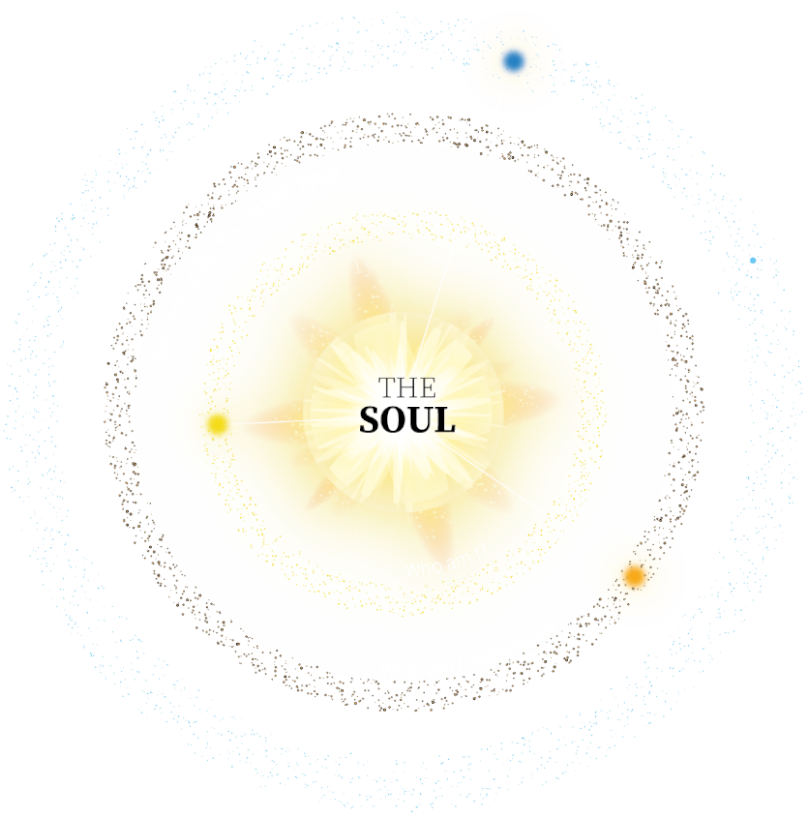 Self Acceptance
Discover the Essence of Your Soul
"All of you are rays of the great sun; beautiful embodiments of your own chakra types"
– Shai Tubali
PROFESSIONAL TRAINING AND SELF-DISCOVERY
JULY – SEPTEMBER 2022, Live Online Training
In this 3-month training with Shai Tubali you will learn to identify the map of your soul-print in order to better understand yourself. Revealing your unique soul structure – as the interplay of your three main chakras with their unique strengths, imbalances and tensions – enables you to unfold your unique gifts and abilities, find your life theme and your way to a fulfilled life. As a coach you also learn to analyze the soul structure of other people and guide them on their path towards a meaningful life..
How to identify your unique Three-type Chakra Personality and how to understand your strengths, imbalances, tensions and perspective on life.
To understand who you are, what you can become and how you can fulfill this inborn nature and your most authentic capacities.
Applied ancient wisdom and an intuitive and tangible system, since the chakras are not an abstract concept but a living system that is embedded deeply within our bodies.
How to analyze the soul structure of others, helping them to understand their unique design and how to live in alignment with their type and life purpose.
This site is not a part of the Meta website or Meta Platforms Inc. Additionally, this site is NOT endorsed by Meta in any way. META is a trademark of META PLATFORMS, Inc.