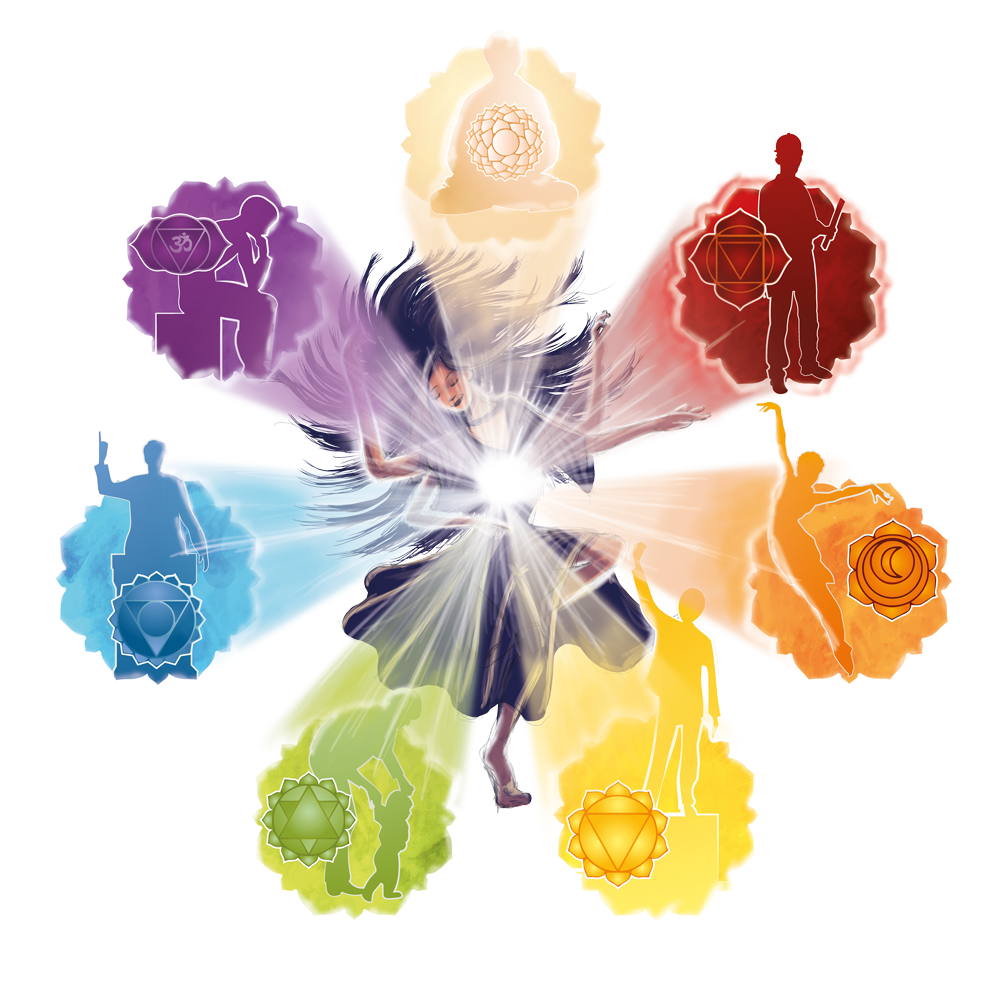 What is your Chakra Personality Type?
Take the Quiz and Discover the Energetic Forces That Shape Your Life, Your Relationships, and Your Place in the World
"All of you are rays of the great sun; beautiful embodiments of your own chakra types" – Shai Tubali
Discover how to unleash your inner potential and find true fulfilment and meaning by tuning into your unique chakra type.
The chakras define seven centers of perception and experience. Through these centers, we each encounter and experience our own multi-dimensional reality. When you look at life through the lens provided by the chakras, you discover that it can be seen in specific and distinct ways, and in light of this discovery, different values, meaning, and happiness become far more relevant. Each one holds a different energy and examining these qualities can help you to use the chakras as a tool for understanding yourself and coping with change.
The Chakra Personality Type is a highly effective approach to understanding and accepting ourselves as we are, with our strengths and weaknesses. It helps us to work out our life issues and get to know our Soulprint. But it is only one piece of the puzzle of Shai Tubali's holistic system for becoming fully conscious of our soul journey.
The School of the Soul's Journey.
Training for Liberation through our Deepest Subconscious.
Discover your true purpose in life and learn to release and transform deep-seated, unconscious blockages and patterns, awaken hidden abilities and thus unfold the full potential of your soul.
This programme was completely newly developed by Shai Tubali and is now being offered for the first time. It is an invitation to learn to use the power of the subconscious for deepest transformation and liberation and finally to work self-confidently on this earth as a free and conscious soul.
His most important methods for working with the subconscious, discovering our SoulPrints and awakening the soul are taught for the first time in such depth that it is also possible to become certified in them. This aspect is especially relevant for you if you are a therapist, alternative practitioner or coach – or if you want to accompany people through transformative and liberating processes in the future as a Soul Transformation Coach.
The School of the Soul Journey starts on 20.11.2021
We worked on my willpower and were able to strengthen my presence in life and the experience of inner stillness. The process with Tamar was amazing and a very significant part of my developmental journey and being who I am today.

Tamar is a wonderful therapist, full of wisdom, love, sensitivity and a deep knowledge of the human psyche and consciousness. I highly recommend her sessions and courses."
Sufi Haim, Holistic Therapist
I cannot put into words exactly how deep Shai Tubali's teaching goes and how much it has transformed and supported me and my life.

This year I am especially looking forward to the upcoming "School of the Soul's Journey" and can recommend it to everyone who is interested in deeper, all-encompassing transformation and personal development. 🙏
Franziska Schneider, Conscious Soul Design
Workshop-Offer
Secure your place in the School of the Soul's Journey with a 50 EUR webinar discount.
A new school process with Shai Tubali starts only once a year.
So if you are interested in the soul journey – discovering your soulprint and thus your true life purpose, releasing and transforming deep-seated, unconscious blockages and patterns, awakening hidden abilities and thus unfolding the full potential of your soul – then this is the unique opportunity to go through this process together with Shai Tubali and Tamar Brosh.
If you have any questions in advance, please book a free 30-minute consultation with us!
The offer is valid until midnight on 8.11.2021.
Learn more about the school here:
Workshop-Offer 2
Book a Transformation-Session

If you are interested in the School, you can apply in advance for a personal consultation.
Here we look at your current life situation, possible potentials and challenges on the your soul journey, what a possible transformation could change and whether the School's programme fits you.
If we both feel it is a good fit, there is the possibility to book a taster session with one of our certified coaches for only 50€. This is an opportunity to directly experience the potential of expanded states of consciousness and to get to know our work.
If you also decide to attend the school afterwards, this 50€ will be credited from the total price.
Due to time constraints, places for these 1-to-1 sessions are limited.
Book a free initial call here: