November 2023 – June 2024
Embark on a transformative eight-month training to unlock the secrets of cultivating resilience, creativity, and meaning through positive emotions & build a meaningful profession as a coach for positive transformation.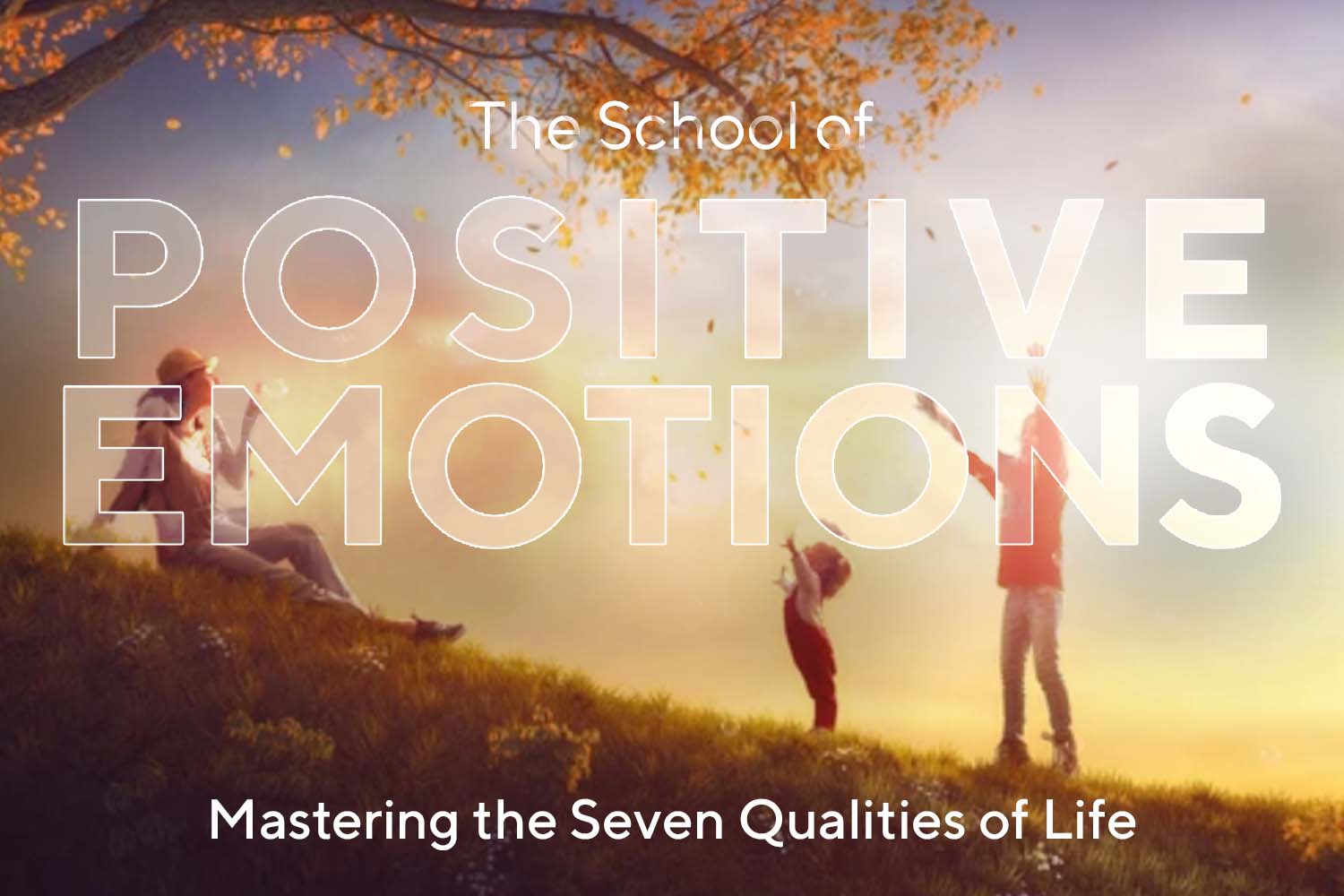 Seven Qualities and Gateways into an Experience of Wholeness, Positivity, and Connectedness with All Life.
Discover a unique approach to transformation, therapy, and healing, rooted in modern research in positive psychology and complemented by effective techniques from transformative philosophy.
Enhance your current work with people and elevate it to a new level, or embark on a fulfilling career as Coach of Positive Transformation.

A NEW PERSPECTIVE ON LIFE

What does it take to be truly happy?
Do you remember the last time you were truly happy?
Deeply positive moments are those instances of deep connectedness where we feel at one with others and the world around us. Feeling this deep connection with life always holds something profoundly healing, strengthening, and fulfilling. Modern research in positive psychology supports this notion. By experiencing such a sense of wholeness, we can face negativity and challenges in a completely different way.
And here lies a unique opportunity: positive emotions expand our perception, enhance our abilities to think and act creatively, increase our resilience, and strengthen our sense of meaning and significance in life. In short, they form the foundation for a fulfilling life and can fundamentally change our perspective.
However, we have never truly learned how to activate the healing power of positive emotions within us at all times, regardless of external circumstances. We haven't learned how to cultivate and deepen them so that they can unleash their healing and liberating effects. This is the path of positive transformation. The School of Positive Emotions extends an invitation to learn about and master seven essential qualities of life that are necessary for a fulfilling, happy, and successful life.
If you are a coach, trainer, therapist, doctor, or alternative practitioner working with people or aspiring to establish a presence in this field, this program is the perfect complement for you.
It's time to embark on the positive path of transformation!
After completing the questionnaire, you will have an initial call with one of our team members. It serves to get to know each other, so that we can then decide – together – which next steps make sense for you.
Time for a Paradigm Shift
Become a pioneer of positive transformation
What problems do you still need to solve in order to live a truly happy and fulfilled life? Or are you so consumed by stress, worries, and negative emotions that your entire focus is solely on them?
The truth is, this is completely normal. Our minds tend to pay more attention to negative things, problems, and challenges. In research, this is referred to as the "negativity bias."
However, the real issue lies in our exaggerated focus on the negative. Negative moments are moments of separation, where we feel disconnected from life and reality. By continuously focusing on the negative, we keep ourselves trapped in this cycle.
Interestingly enough, even in our inner work, we often maintain this focus on the negative. We concentrate and work on trauma, blockages, and negative beliefs.
It's time for a new approach!
Positive emotions represent experiences of connectedness, oneness, and fullness. The healing, strengthening, and transformative effects of positive emotions have been well-documented in studies.
The effectiveness of therapy or coaching approaches is determined by their ability to guide us towards a sustainable positive experience. This experience empowers us to navigate life's challenges with strength. Therefore, the focus of holistic and liberating transformational work should be on fostering this positive experience.
This is the invitation extended by the School of Positive Emotions. It's time for a paradigm shift.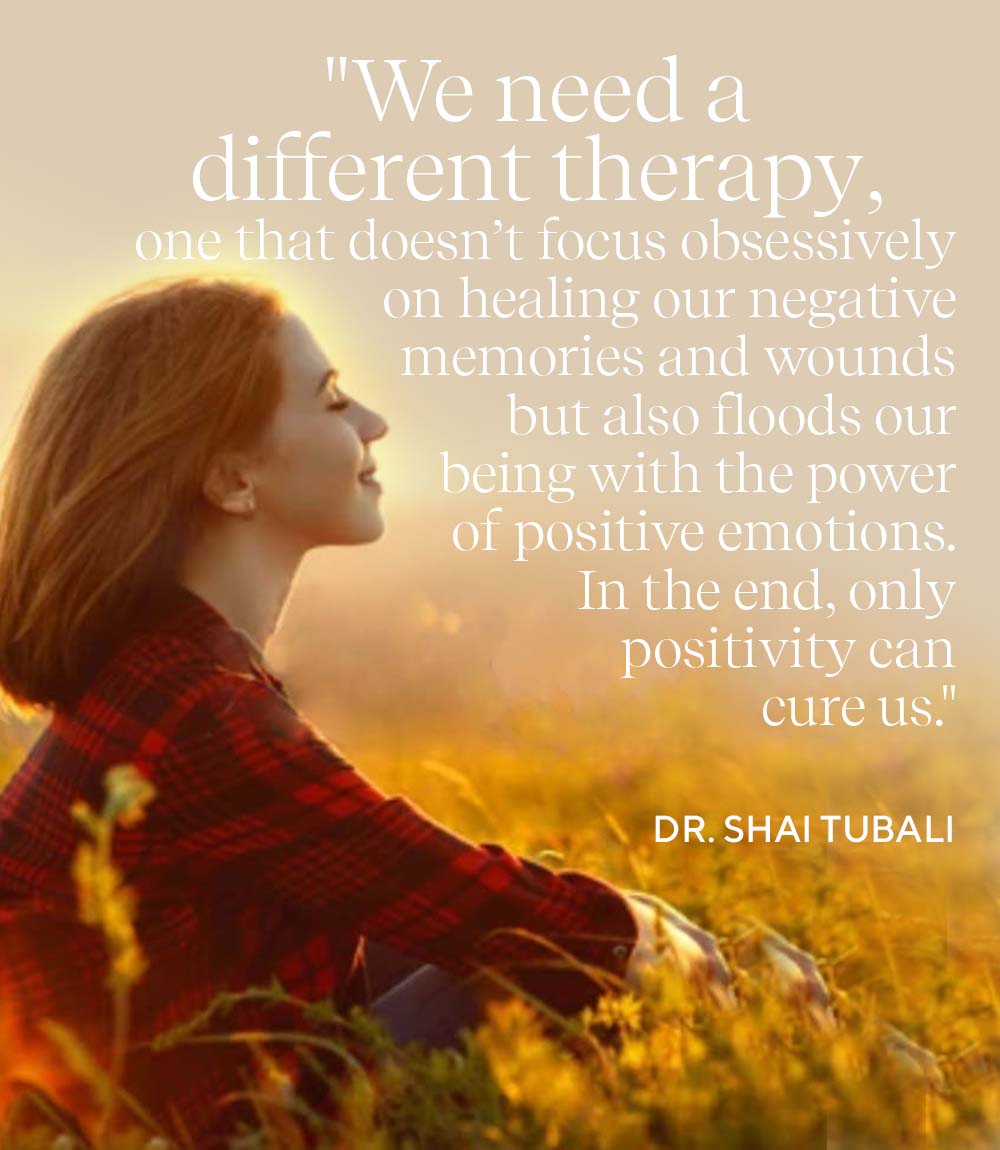 Introducing:
The School of
Positive Emotions
The school focuses on seven fundamental emotions that enable us to live healthy, self-determined, resilient, creative, and happy lives. These emotions are what make a full life complete and fulfilling.
Through this program, we will systematically learn how to cultivate these emotions within ourselves, explore their deeper potential, and directly tap into their profound levels using expanded states of consciousness.
We will delve into the healing power of these emotions, as well as the principles of positive trauma and memories.
While this program is rooted in positive psychology and draws upon the researched positive effects of the emotions we work with, the techniques and methods we employ go beyond the scope of positive psychology. In many instances, they are based on the power of expanded states of consciousness and can lead to spiritual experiences beyond the confines of the psyche.
By harnessing the power of positive emotions, we will learn to transcend mere problem awareness and facilitate transformative and liberating coaching processes.
This is the invitation of the School of Positive Emotions.
WHAT AWAITS YOU
Your Benefits

Undoing Negative Emotions
Negative emotions have important functions. Aber wir Wissen nicht wie wir sich angemessen prozessieren können, so dass sie negative gesundheitliche Effekte haben können. Studien haben gezeigt, dass das Fähigkeit positive Emotionen kultivieren zu können der effizienteste Weg ist, um diese negativen Effekte wieder auszugleichen und negative Emotionen zu regulieren.

Positive Emotions Support Resilience
Positive emotions contribute to a greater sense of resilience. Being able to experience positive emotions even in the midst of challenges enhances our ability to cope. Additionally, individuals with a strong connection to positive emotions tend to recover more quickly from crises.

Positive Emotions Broaden our Perspective and Build Resources
Positive emotions expand our perspective, enabling us to explore new ways of thinking and behaving. When people embrace new ideas and actions, they develop their physical, intellectual, social, and psychological resources. These resources then become available to them during more challenging times.

Experienced mentors, personal support
Dr. Shai Tubali (PhD) and Tamar Brosh have years of experience working with thousands of people. Shai's Expansion Method is being used throughout Europe and the potential to bring about transformation through expanded states of consciousness is being explored in academic research projects with the Charité Berlin and the University Duisburg-Essen.

Professional fulfilment
The training enables you to expand your existing work with people as a non-medical practitioner, executive coach or therapist. If you are still at the beginning of your path and want fulfilling work with future potential, you can accompany people, as a transformative coach, through junctures and challenging situations in their lives.

Inner Circle Group
Exchange ideas with other participants in our online campus and ask questions in our school forum, which will be answered by team members at any time.
This is what enthusiastic participants say
"For me, a new door has opened where I have more power and use my energy purposefully and not just waste it in emotions that I misunderstood before. At the same time, I can now accompany clients and friends on this path as well, to feel in and discover this inner wisdom that is in all of us.
At one point I asked myself: why didn't I learn about this earlier? Why didn't I do this much earlier? Because I think that's the foundation to really understanding what it means to be human."
"I have done a lot of different trainings in the spiritual field, but none of the previous ones could establish these deep, lasting changes in me like the School with Shai. This school is a perfect blend of teaching, deep insights and transformational processes. It helps tremendously in developing a deeper understanding of our humanity, understanding the superman power of consciousness, and making real shifts in being. I have never experienced anything like this before! This school is making a significant contribution to the growth and maturation of humanity."
"This program is absolutely wonderful and so convincing in the results that I am sure Shai Tubali's expansion method will become known all over the world – and thus can lead to profound healing of people and the world.  Tamar Brosh also contributes to this necessary development with her excellent supervision evenings. I can recommend a school process with Shai with full conviction."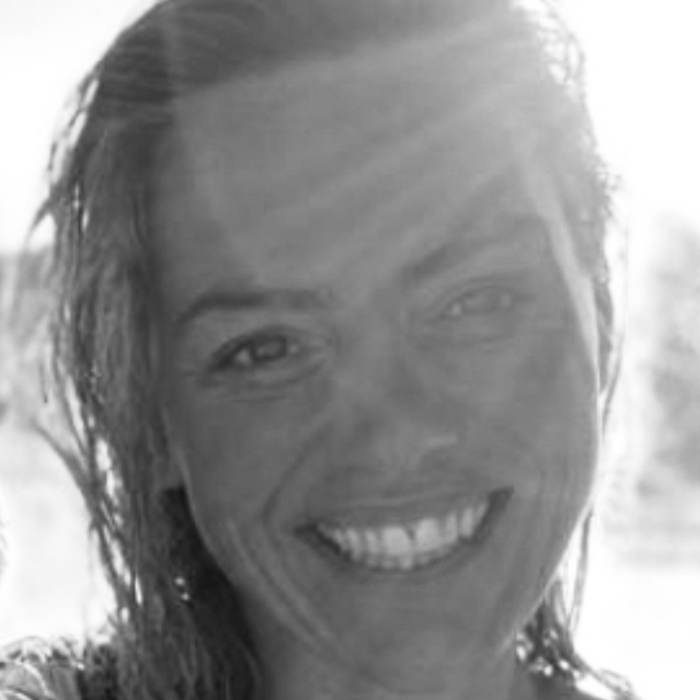 Liliane Meier
Yoga Teacher
"My personal transformation process was an immense opening to the inner source."
"My personal transformation process was an immense opening to the inner source.
This connectedness, from which I can draw at any time in order to give, is probably the most sacred thing I have realised. I have experienced so much peace in my being that emotions no longer take up so much space. I react much more calmly and clearly when a storm breaks in from the outside. Decisions are no longer based on offended ego, but in compassion and peace.
I would definitely recommend this training. This training is key and there is probably no one who could not use this kind of healing. Especially now in this time when there is a global awakening going on."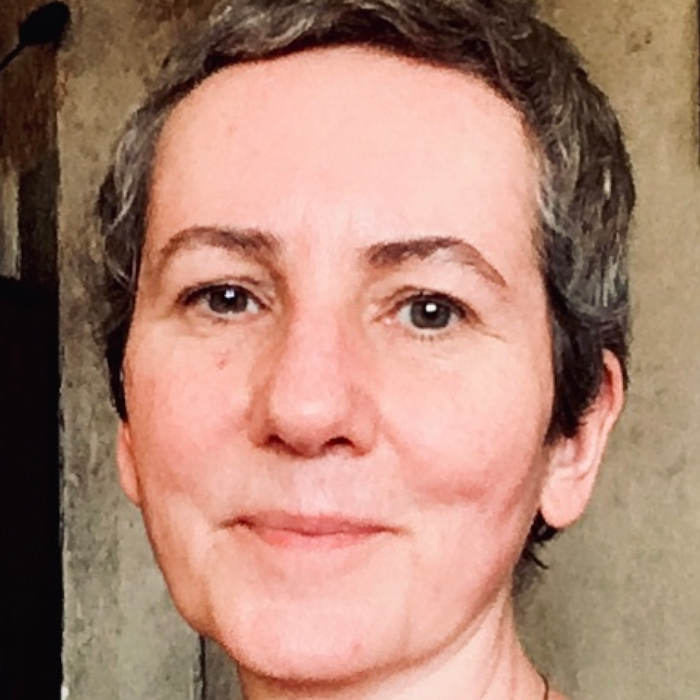 Ines Molle
Psycho Therapist
"I am very convinced of the enormous effectiveness and beauty of this way of accompanying and supporting people in healing and maturing processes"
"What is certain is that I am increasingly integrating the techniques into my work as a psychotherapist. I already work with it quite a lot and I am very convinced of the enormous effectiveness and beauty of this way of accompanying and supporting people in healing and maturing processes. My experiences so far have also shown that the patients I have worked with ask for it again. They are also grateful that they have found a place where spiritual processes can take place alongside psychological development and maturation.
Yes, I recommend this training! It holds so much potential for transforming unconscious and deeply buried fears, patterns and beliefs that cannot be reached with the mind, thinking and language. With the help of the wisdom of the body and the chakra system, which can be expressed through the very well structured instructions, deeply rooted and imprinted patterns and even traumas can be dissolved. This makes an invaluable contribution to emotional and psychological maturation.
The expansion and opening of the chakra system and finally of the heart itself makes it possible to completely overcome fear and to love and live freely and wholeheartedly. At the same time, the methods of the training are also developed and suitable for self-users, so that in the end no therapists or other experts are needed.
A wonderful tool to develop independence and inner freedom".
After completing the questionnaire, you will have an initial call with one of our team members. It serves to get to know each other, so that we can then decide – together – which next steps make sense for you
MASTERING THE POWER OF POSITIVE EMOTIONS
Discover the Science behind Positive Emotions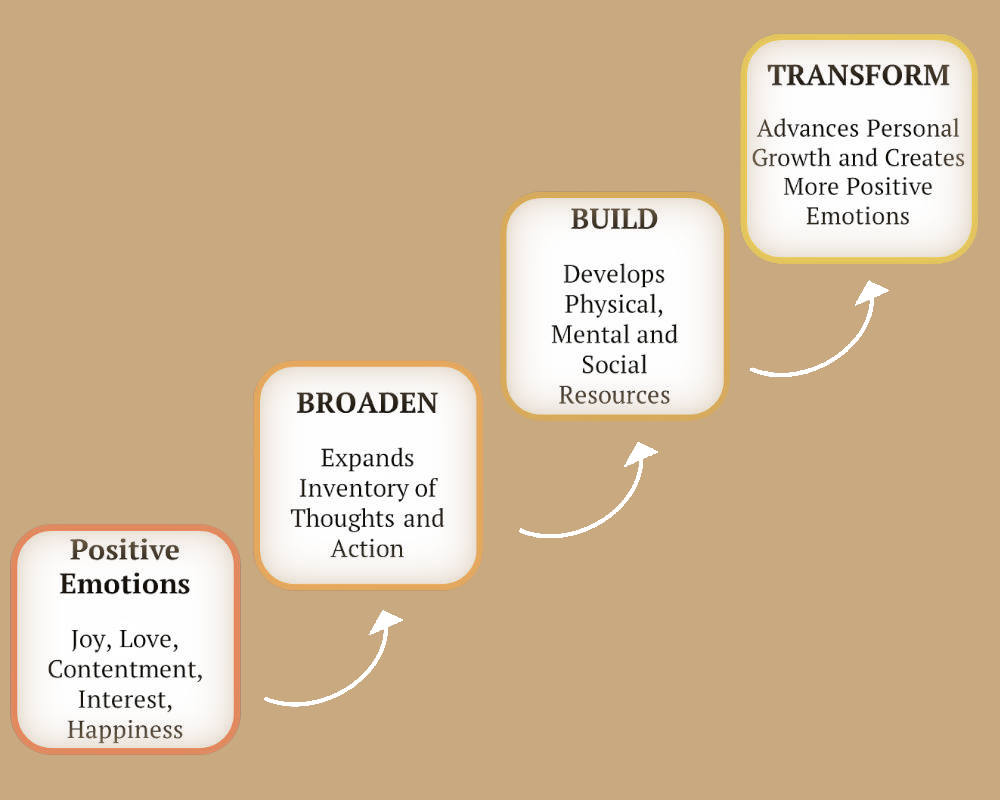 Positive psychology studies have shown that intentional cultivation of positive emotions and positive mood can enhance our ability to directly experience positivity, and thus increase our general well-being and performance (Scott & Barnes, 2011).
Our curriculum incorporates scientific studies and articles on each of the positive emotions, allowing you to delve into the research and understand the proven benefits they offer.  Gain a deeper understanding of the relationship between therapy and positive emotions and explore how they can enhance your overall well-being.
the 7 qualities of life
Unleash the Power of Positive Emotions

AWE
Experience wonder and tap into the spiritual element of life, expanding your horizons and connecting with something greater than yourself.

JOY
Discover the liberating freedom of genuine joy and excitement, fostering curiosity and amusement, enabling you to embrace life's wonders.

GRATITUDE
Cultivate a sense of appreciation and thankfulness, nurturing love, hope, and optimism, while building trustful relationships with yourself and others.

CONTENTMENT
Find serenity within, creating a state of inner peace and acceptance, which leads to a profound sense of belonging and love.

CURIOSITY
Fuel your inquisitive nature and embark on a journey of exploration, seeking new experiences and embracing the flow of life.

LOVE
Deepen your capacity for compassion, acceptance, and belonging, fostering meaningful connections with others and yourself.

PRIDE
Develop confidence, power, and self-respect, embracing your accomplishments and feeling valued and respected by others.
PUBLISHED WORKS
Publications on the methods and their psychological backgrounds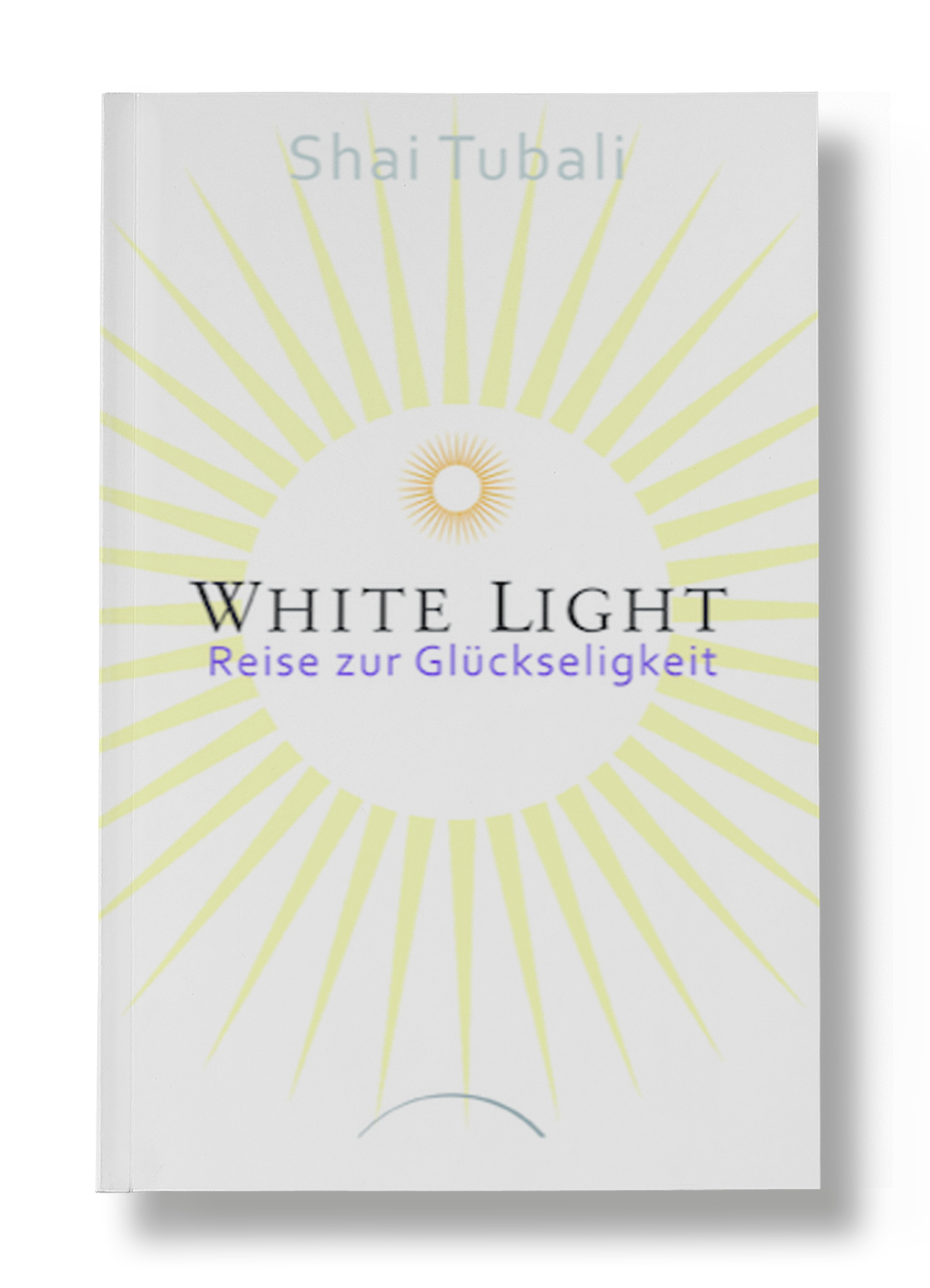 Shai Tubali's transformational methods have been developed from over 22 years of experience in direct transformative work with thousands of people. His books have been published on all the main methods, some of which have become international bestsellers.
The Expansion Method developed by Shai is now being used by therapists and coaches throughout Europe and is currently being studied in greater depth in a research project in cooperation with the Charité in Berlin and the University of Duisburg-Essen.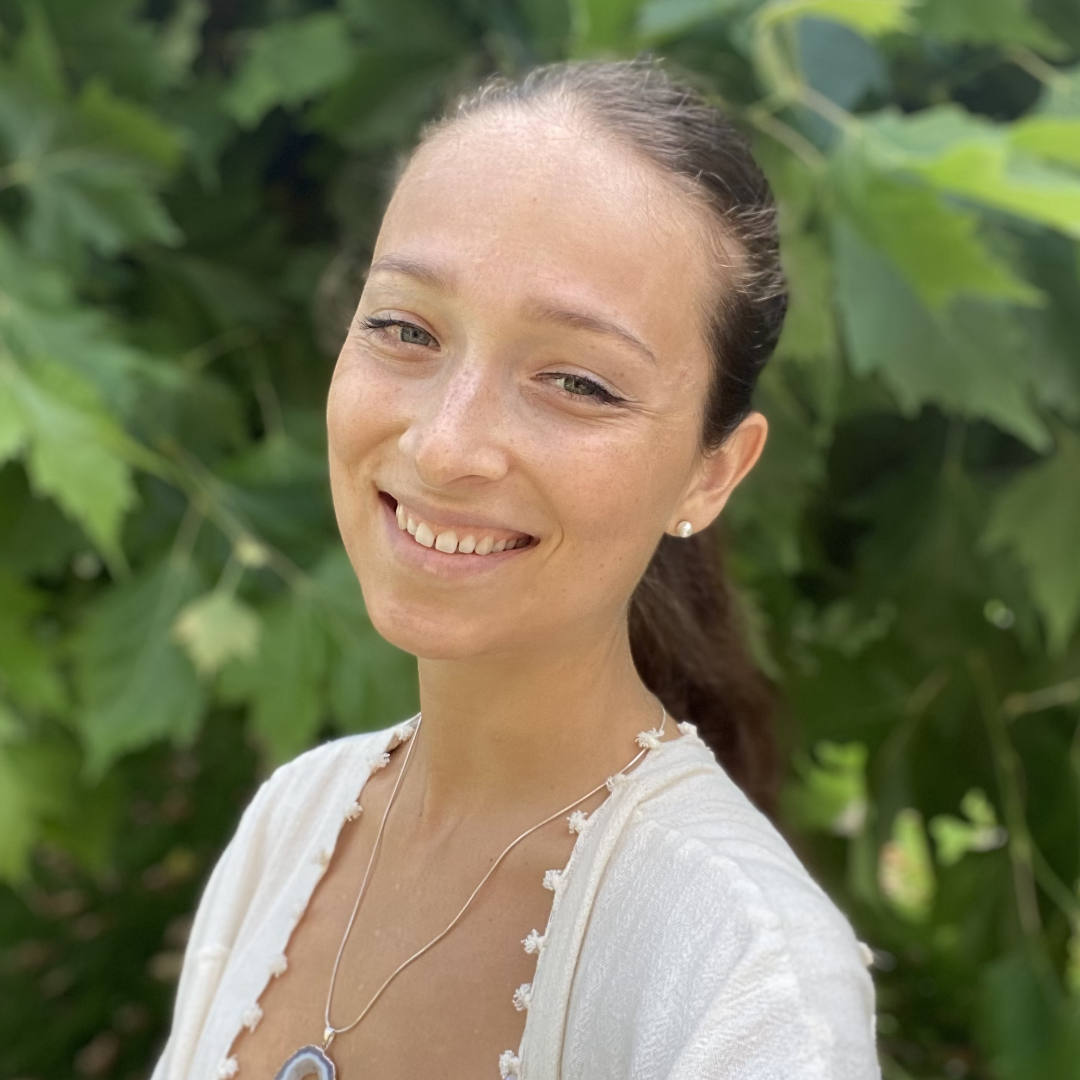 Carolin Kröger
Transformational Coach, Breath Work and Sound Healing Facilitator
"My life has taken a complete 180° turn since last year. A lot of that I can attribute to the School and the wonderful teachings I have received throughout those eight incredible months."
My life has taken a complete 180° turn since last year. A lot of that I can attribute to the School and the wonderful teachings I have received throughout those eight incredible months. Feeling held in a container where I felt safe to express myself, safe to go deeper within my being – to places I may have not dared to look before – allowed me to become more loving, trusting and nurturing towards myself. That indisputably starts to reflect in the external. The more we step up for ourselves and dare to go to those places and get raw and honest with ourselves, the more other people we encounter will feel safe and understood in our field and like they can simply "be". By us doing "the work" we essentially provide permission slips to others as well to come back home to themselves. (…)
Finally, I would unquestioningly recommend this program to anyone who feels the call… and then trust yourself that it's meant for you! This program has the potential to turn your entire life around, to bring you back home. We get to awaken to the incredible potential that lies within, we get to liberate ourselves and others around us; we get to thrive! We get to build the wonderful world all of us can imagine! So, 100% I would recommend this program! If you know, you know! Trust!"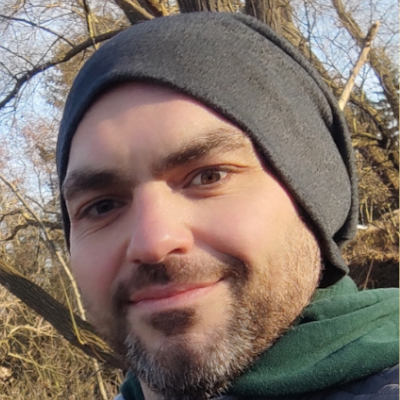 Dennis Fichtner
Social Worker
"The expansion techniques have given me a tool to help clients directly and immediately. I had missed that in my work so far."
"I would strongly recommend the training to others for several reasons. Firstly, I find it very suitable for becoming an emotional adult. And thus to narrow or close the gap between emotional experience and intellectual understanding. In my opinion, this School can replace many years of psychotherapy at least equally in many cases, because the techniques have a very direct effect on processes of change and are very clear and precise.
If you take the training seriously, it leaves little room for the soul to hide behind the role of victim. Personal responsibility for one's own life quickly becomes clear during this time, which I consider an important basis for further development. I also recommend this school to people who want to accompany others in change processes or who already work in a helping profession.
For me as a social worker, it gave me important background information on the psyche and on being human in general, which indirectly improved my work. For example, through more understanding for myself and others. At the same time, the expansion techniques have given me a tool to help clients directly and immediately. I had missed that in my work so far."
The initial consultation is free of charge and without obligation. It serves to get to know each other, so that we can then decide, together, which next steps make sense for you.
ABOUT THE TEACHER
Shai Tubali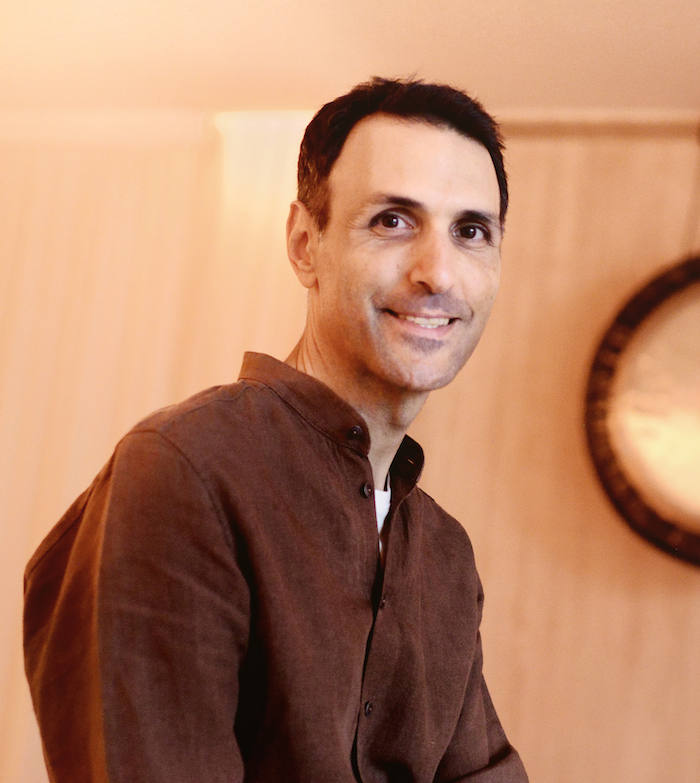 Spiritual Teacher, Author and Philosopher – Shai is a prolific and renowned author, with 23 books published to date. His bestselling books have been translated into five languages and have won awards in Israel and the United States.
In his teachings Shai makes use of ancient mystical knowledge to enlighten our human experience. He believes that transcendent states of consciousness have the power to pour meaning, depth, order, and clarity into our deeply complex and sometimes troubled life. In his work, I aim to clarify the principle of psychological and spiritual transformation as much as possible.
Based on his own direct and ongoing revelation of cosmic consciousness since the age of 23, he is a pioneering figure in the field of self-transformation who has helped thousands of people to transform their lives in his many years of teaching around the world.
As the developer of the methods taught in The School of Positive Emotions, he will design and guide us through the structure of the school and its content. Shai will be leading and teaching profound theoretical understanding and teach us how to systematically access expanded states of consciousness in order to access and awaken the deeper layers of the emotions and use them for transformative processes.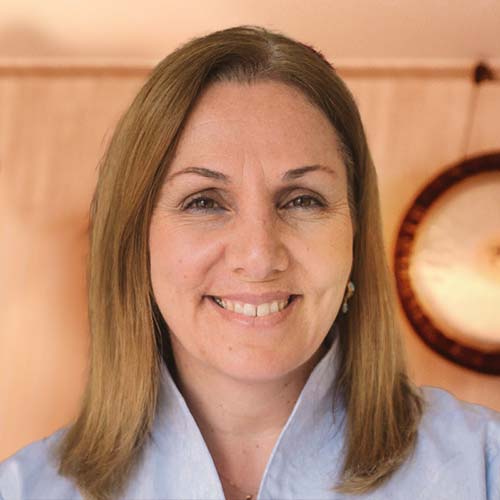 MSc Applied Positive Psychology and Coaching, The University of East London, 2019
LL.B. – Bachelor of Laws, College of Management Academic Studies, Israel, 1995
Senior instructor in the Expansion Method, The School of Expansion, Israel, 2010-2012
Tamar is bringing to the school her rich experience as a coach and instructor, who has worked with thousands of people using Shai's methods and tools from positive psychology. In The School of Inner Wisdom she is a co-teacher with Shai Tubali, focusing on the teaching of the techniques and the practical application of the methods as tools directed at the self and as a one-on-one tools.
She will be leading the certification for senior instructors. Her role in her work is as a facilitator of healing, an empowering mentor, a teacher and a trainer. Inspired by the Buddhist "bodhisattva vow", she is committed, with all her heart and intention, to serve all those who suffer and seek inner and outer transformation. She guides in monthly live supervision-calls in the School process.
Save a Place Now
How You Can Participate
Interactive Live Streaming
This online learning programme will be streamed live via our interactive live broadcast platform.
24 Months Full Access
Via our online campus you will also get access to the recordings, materials and training exercises for 24 months.
Watch Lessons Remote
You can watch lessons at your own pace and revisit them whenever you need, and if you missed one, watch them in your free time from the comfort of your home.
2 Booking Options
The programme can be booked for self-development (Option A) or as a certified training programme (Option B).
Organizer & Contact
Expansion Worldwide LLC
Contact: Carlos Stickel
c.stickel@human-greatness.com
+49 178 5175 114
CONTACT PERSON:
Carlos Stickel
c.stickel@human-greatness.com
+49 178 5175 114
OPTION A:
Participate for Self-Transformation

8 Intensive live weekend modules: 

Immensely powerful, transformative and empowering techniques

24 months' access to the recordings and materials in our online campus.
Price: 1.600 €
Flexible Payment Options:
It is possible to pay the school fee in 3 or 8 instalments.
OPTION B:
Become a Certified Coach in the Methods
All contents as in option A
The certification process additionally includes:
Monthly live group supervision evenings with Tamar Brosh to answer all questions.
Monthly placement of practice partners, to practice with the techniques
Online final exam

 

(multiple choice test)
Price: 1.800 €
Flexible Payment Options:
It is possible to pay the school fee in 3 or 8 instalments.
WHAT'S YOUR NEXT STEP?
This is what your application process looks like

Your Registration
In the form on the next page we will ask you some questions to get to know you better. This way we can prepare individually for our first personal call.


The initial consultation is free of charge and without obligation. It serves to get to know each other, so that we can then decide together which next steps make sense for you.
TIP
How long does the School of Positive Emotions take?
The School of Positive Emotions consists of 8 monthly modules. It takes place from November 2023 – June 2024.
How long do I have access to all content?
You get access to all content for 24 months. This means that you have more than enough time to work with and deepen the 8 modules.
Do I need to have previous experience with meditation or as a coach?
Some of our participants already work therapeutically, as alternative practitioners or coaches. But no previous experience is necessary. You will gain the knowledge you need to learn to use expanded states of consciousness as the foundation to guide transformative processes of decision-making and creative action.
TIP
How is the Program structured?
The School consists of 8 live weekend seminars that are broadcastet through zoom. After each weekend you get access to all the recordings in our exclusive online campus.
In addition, you will be supported by monthly live supervision evenings where you can ask all your questions and you will be assigned practice partners to practise with.
What does the School of Positive Emotions cost?
Our eight-month training programme costs between €1,600 and €1,800.
The prices depend on whether you only want to go through a personal process with the programme or whether you want to be certified in the methods and apply them in your work. We will present the options to you in more detail during the counselling session.
Will I be supported after the training period?
Yes, if that is what you want then there are various possibilities here. It is our heartfelt desire to accompany you on your way to becoming a successful transformation coach.
On the one hand, you can continue to attend our monthly supervision sessions for a small fee, ask questions and be supported by our network of experienced coaches and therapists. On the other hand, there is also the possibility to be listed as a certified transformation coach on our website.
We will of course answer all other questions during your initial consultation.
The initial consultation is free of charge and without obligation. It serves to get to know each other, so that we can then decide together which next steps make sense for you.
Receive news about next events and save discounts
Latest stories and new bestselling-books
Stories and
impressions for
your daily life
This site is not a part of the Meta website or Meta Platforms Inc. Additionally, this site is NOT endorsed by Meta in any way. META is a trademark of META PLATFORMS, Inc.