This training invites you to exp
erience the blissful realm of Samadhi and en
gage with the living reality of enlightenment and the insights within.
A two-weekends training with Dr. Shai Tubali and Tamar Brosh, taking place in January and February 2024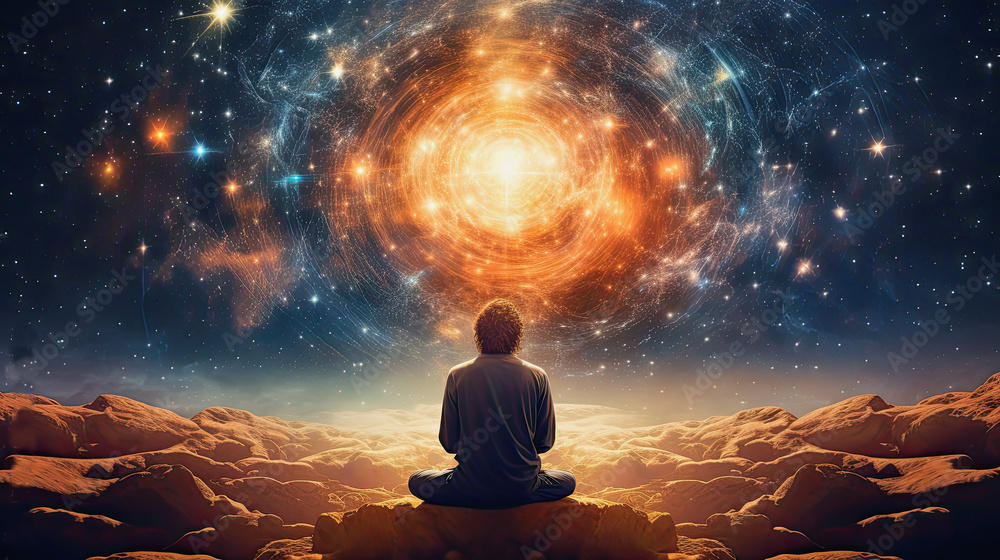 Direct access to transcendend state of consciousness

Facilitate meditative expansion in healing sessions and archieve breakthroughs for your clients with the power of expanded consciousness
Embark on a transformative adventure to master the zenith of meditative states and supercharge your spiritual journey


Unlock the Path to Samadhi and Enlightenment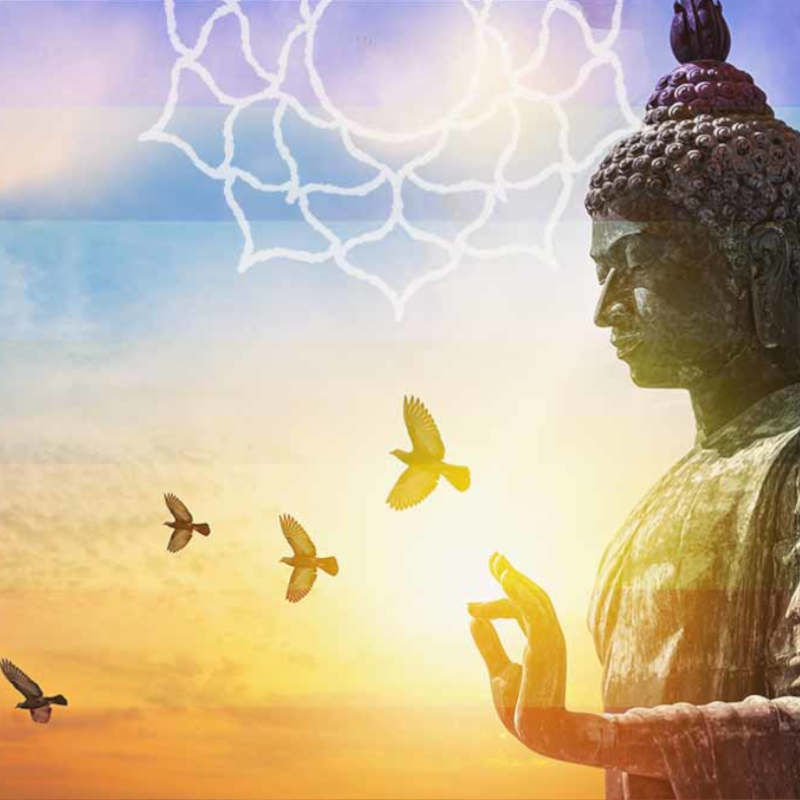 How can I silence my mind and reach the deepest states of meditation? Once reached, how can I make these states part of my day-to-day living experience?
Much is known about the transformative and liberating potential of meditation. But penetrating the inner turmoil and thoughts of the mind can seem like an insurmountable bridge. And getting in touch with deeper stillness, let alone states of samadhi, can take years of practice in classical approaches to meditation. What if there were direct access to expanded states of consciousness?
The 'Expansion' process allows you to achieve the deepest meditation reliably and systematically. When you put it into action, you'll realize just how fast your body and mind can find balance. It helps your active mind steep in stillness and joyful rest.
Dr. Shai Tubali, the developer of this method, was greatly troubled by the fact that, although spiritual teachers ceaselessly talk about these meditative states, they are usually unapproachable for most people. Furthermore, without the capacity to integrate meditation into our actual lives, it remains an abstract and vague experience, just 'something to remember.' Eventually, he managed to 'structure' enlightened states by developing 'expansion.' Now everyone can have a piece of these states with more life-transformative power – systematically and daily.
This School is an invitation to break new ground in your meditative journey and to learn to dive deeply into the Depths of Samadhi.
This is what enthusiastic participants say
"For me, a new door has opened where I have more power and use my energy purposefully and not just waste it in emotions that I misunderstood before. At the same time, I can now accompany clients and friends on this path as well, to feel in and discover this inner wisdom that is in all of us.
At one point I asked myself: why didn't I learn about this earlier? Why didn't I do this much earlier? Because I think that's the foundation to really understanding what it means to be human."
"I have done a lot of different trainings in the spiritual field, but none of the previous ones could establish these deep, lasting changes in me like the School with Shai. This school is a perfect blend of teaching, deep insights and transformational processes. It helps tremendously in developing a deeper understanding of our humanity, understanding the superman power of consciousness, and making real shifts in being. I have never experienced anything like this before! This school is making a significant contribution to the growth and maturation of humanity."
"This program is absolutely wonderful and so convincing in the results that I am sure Shai Tubali's expansion method will become known all over the world – and thus can lead to profound healing of people and the world.  Tamar Brosh also contributes to this necessary development with her excellent supervision evenings. I can recommend a school process with Shai with full conviction."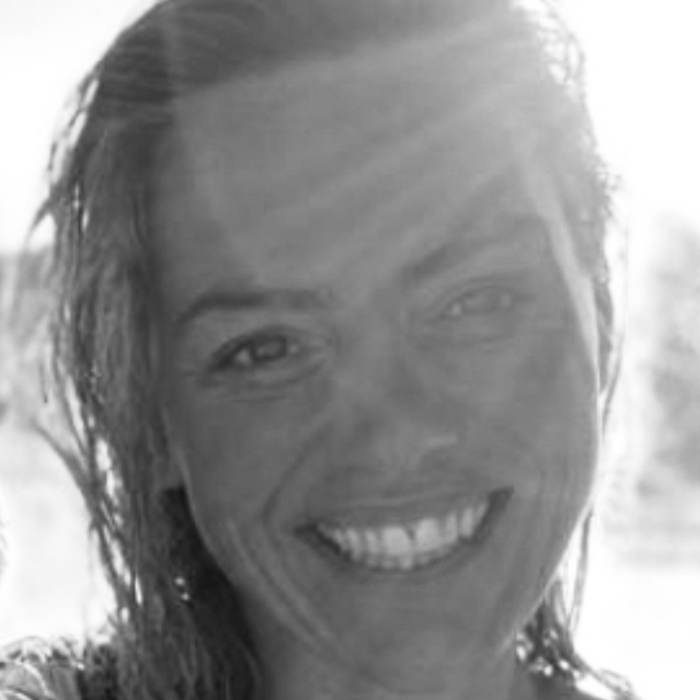 Liliane Meier
Yoga Teacher
"My personal transformation process was an immense opening to the inner source."
"My personal transformation process was an immense opening to the inner source.
This connectedness, from which I can draw at any time in order to give, is probably the most sacred thing I have realised. I have experienced so much peace in my being that emotions no longer take up so much space. I react much more calmly and clearly when a storm breaks in from the outside. Decisions are no longer based on offended ego, but in compassion and peace.
I would definitely recommend this training. This training is key and there is probably no one who could not use this kind of healing. Especially now in this time when there is a global awakening going on."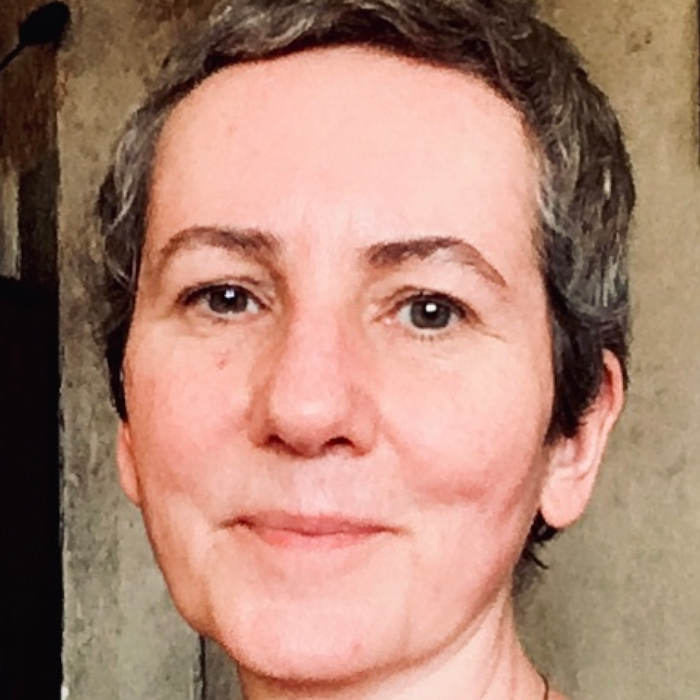 Ines Molle
Psycho Therapist
"I am very convinced of the enormous effectiveness and beauty of this way of accompanying and supporting people in healing and maturing processes"
"What is certain is that I am increasingly integrating the techniques into my work as a psychotherapist. I already work with it quite a lot and I am very convinced of the enormous effectiveness and beauty of this way of accompanying and supporting people in healing and maturing processes. My experiences so far have also shown that the patients I have worked with ask for it again. They are also grateful that they have found a place where spiritual processes can take place alongside psychological development and maturation.
Yes, I recommend this training! It holds so much potential for transforming unconscious and deeply buried fears, patterns and beliefs that cannot be reached with the mind, thinking and language. With the help of the wisdom of the body and the chakra system, which can be expressed through the very well structured instructions, deeply rooted and imprinted patterns and even traumas can be dissolved. This makes an invaluable contribution to emotional and psychological maturation.
The expansion and opening of the chakra system and finally of the heart itself makes it possible to completely overcome fear and to love and live freely and wholeheartedly. At the same time, the methods of the training are also developed and suitable for self-users, so that in the end no therapists or other experts are needed.
A wonderful tool to develop independence and inner freedom".
After completing the questionnaire, you will have an initial call with one of our team members. It serves to get to know each other, so that we can then decide – together – which next steps make sense for you
What awaits you
Your Benefits

Personal Journey Seekers
Say goodbye to prolonged sitting sessions hoping for a glimpse of the transcendental. Embark on a transformative adventure to master the zenith of meditative states and spercharge your spiritual journey.

Professionals: Stand out with a unique methodology
Achieve the deepest meditation reliably and systematically and cultivate a consistent route to heightened consciousness and learn to guide others into expanded states of consciousness to achieve breakthroughs on their journey.

Experienced mentors and proven methods
Dr. Shai Tubali and Tamar Brosh bring over 20 years of practical experience working with thousands of people. Shai has published several books on his transformative methods, which are utilized by individuals in coaching, therapy, and healthcare throughout Europe.

Theory & Practical Experience
Theory with Shai: Unearth the science and philosophy behind the method.
Technique Sessions with Tamar: Grasp, apply, and master.
The initial consultation is free of charge and without obligation. It serves to get to know each other so that we can then decide together which next steps make sense for you.
Diving into the Depth of Samadhi
In 2 comprehensive weekends Dr. Shai Tubali will unearth the science and philosophy behind the Expansion Method as a gate to Samadhi and Spiritual Awakening.
In technique sessions with Tamar Brosh we will grasp, apply and master the core techniques. This is an insivation to dive deep into the essence of liberation and understand your boundless self.
Who is this for?
Would you like to expand your meditation?
This school invites absolute beginners to seasoned practitioners to discover and experience that at the heart of every meditation lies the expansion of consciousness. Based on this understanding, it is especially beneficial for those delving into:






Combine with Any Meditation
ABOUT THE TEACHERs
Dr. Shai Tubali (Ph.D.)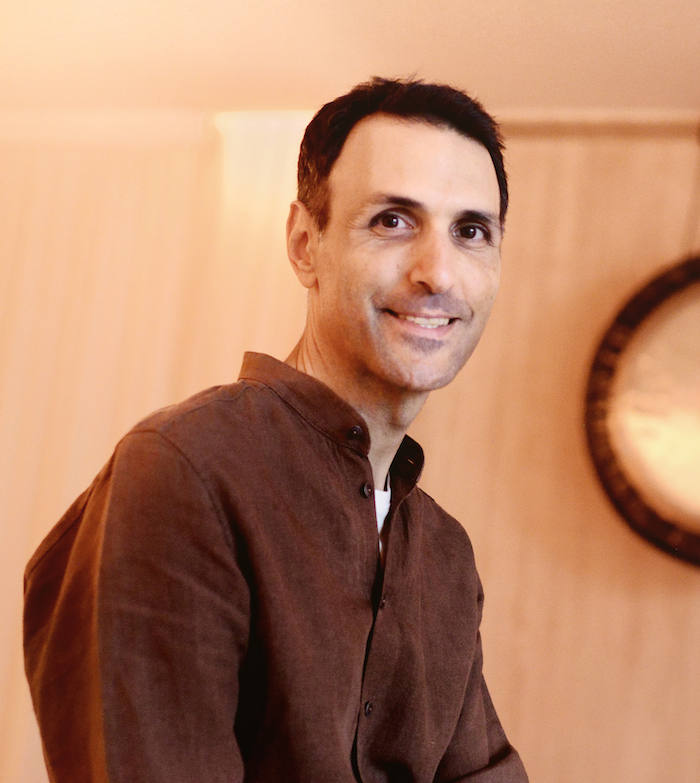 Spiritual Teacher, Author and Philosopher – Shai is a prolific and renowned author, with 23 books published to date. His bestselling books have been translated into five languages and have won awards in Israel and the United States.
In his teachings Shai makes use of ancient mystical knowledge to enlighten our human experience. He believes that transcendent states of consciousness have the power to pour meaning, depth, order, and clarity into our deeply complex and sometimes troubled life. In his work, I aim to clarify the principle of psychological and spiritual transformation as much as possible.
Based on his own direct and ongoing revelation of cosmic consciousness since the age of 23, he is a pioneering figure in the field of self-transformation who has helped thousands of people to transform their lives in his many years of teaching around the world.
Being the developer of the methodologies taught in the 'School of Expanded Consciousness,' Shai will guide us through the school's structure and its contents. He will provide a profound theoretical understanding and instruct us on awakening and harmonizing the various centers of our being through meditative and energetic practices, as well as the potential of expanded states of consciousness.
CO-TEacHeR
Tamar Brosh, M.A.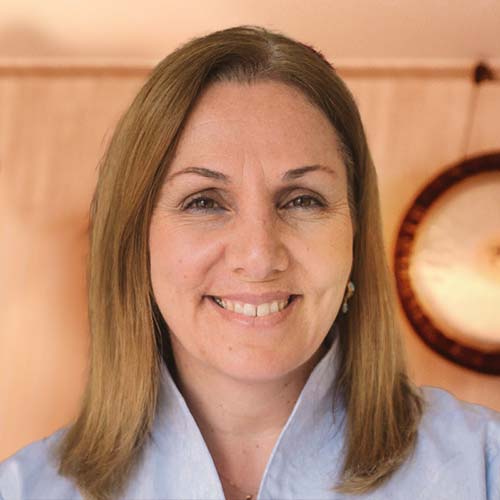 M.A. Applied Positive Psychology and Coaching, The University of East London, 2019
LL.B. – Bachelor of Laws, College of Management Academic Studies, Israel, 1995
Senior instructor in the Expansion Method, The School of Expansion, Israel, 2010-2012
Tamar brings her extensive experience as a coach and trainer to the school. She has worked with thousands of individuals, utilizing Shai's methods and tools from positive psychology. In this capacity, she functions as a trauma therapist, coach, and mentor for leaders and trainers. Inspired by the Buddhist 'Bodhisattva Vow,' she has wholeheartedly and deliberately dedicated herself to serving all those who are undergoing suffering and pursuing inner and outer transformation.
Within the School, she collaborates with Shai Tubali as a co-teacher, focusing on instructing the techniques and practical application of the methods, both as tools for her own personal transformation and for working with clients. Additionally, she facilitates the monthly supervision evenings within the school's process.
Save a Place Now
How You Can Participate
Interactive Live Streaming
This online learning programme will be streamed live via our interactive live broadcast platform.
24 Months Full Access
Via our online campus you will also get access to the recordings, materials and training exercises for 24 months.
Watch Lessons Remote
You can watch lessons at your own pace and revisit them whenever you need, and if you missed one, watch them in your free time from the comfort of your home.
2 Booking Options
The programme can be booked for self-development (Option A) or as a certified training programme (Option B).
Organizer & Contact
Expansion Worldwide LLC
Contact: Carlos Stickel
c.stickel@human-greatness.com
+49 178 5175 114
CONTACT PERSON:
Carlos Stickel
c.stickel@human-greatness.com
+49 178 5175 114
Taking place of this event depends on reaching a minimum number of participants.
OPTION A:
Participate for Self-Transformation

8 Intensive live weekend modules: 

Immensely powerful, transformative and empowering techniques

24 months' access to the recordings and materials in our online campus.
Price: 480 €
Early Bird until December 18th:  420 €
Flexible Payment Options:
It is possible to pay the school fee in 3 or 8 instalments.
OPTION B:
Become a Certified Coach in the Methods
All contents as in option A
The certification process additionally includes:
Monthly live group supervision evenings with Tamar Brosh to answer all questions.
Monthly placement of practice partners, to practice with the techniques
Online final exam

 

(multiple choice test)
Normal Price: 580 €
Early Bird until December 18th: 520 €
Flexible Payment Options:
It is possible to pay the school fee in 3 or 8 instalments.
TIP
How long does the School of Integrative Coaching take?
The School of Integrative Coaching consists of 8 monthly modules. It takes place from November 2023 – June 2024.
How long do I have access to all content?
You get access to all content for 24 months. This means that you have more than enough time to work with and deepen the 8 modules.
Do I need to have previous experience with meditation or as a coach?
Some of our participants already work therapeutically, as alternative practitioners or coaches. But no previous experience is necessary. You will gain the knowledge you need to learn to use expanded states of consciousness as the foundation to guide transformative processes of decision-making and creative action.
TIP
How is the Program structured?
The School consists of 8 live weekend seminars that are broadcastet through zoom. After each weekend you get access to all the recordings in our exclusive online campus.
In addition, you will be supported by monthly live supervision evenings where you can ask all your questions and you will be assigned practice partners to practise with.
What does the School cost?
Our eight-month training programme costs between €1,700 and €2,000.
The prices depend on whether you only want to go through a personal process with the programme or whether you want to be certified in the methods and apply them in your work. We will present the options to you in more detail during the counselling session.
Will I be supported after the training period?
Yes, if that is what you want then there are various possibilities here. It is our heartfelt desire to accompany you on your way to becoming a successful transformation coach.
On the one hand, you can continue to attend our monthly supervision sessions for a small fee, ask questions and be supported by our network of experienced coaches and therapists. On the other hand, there is also the possibility to be listed as a certified transformation coach on our website.
We will of course answer all other questions during your initial consultation.
The initial consultation is free of charge and without obligation. It serves to get to know each other, so that we can then decide together which next steps make sense for you.
Receive news about next events and save discounts
Latest stories and new bestselling-books
Stories and
impressions for
your daily life
This site is not a part of the Meta website or Meta Platforms Inc. Additionally, this site is NOT endorsed by Meta in any way. META is a trademark of META PLATFORMS, Inc.