"As far as the divine will is concerned – and unlike the way you think – we are at this very moment in the right body, with the right limitations and the right obstacles on our path."
~ Shai Tubali
Understanding our chakra system, our basic energetic structure, is a direct key to understanding ourselves better. We can discover who we really are, understand why we experience certain challenges again and again, and also learn to understand and appreciate our unique strengths and abilities more deeply.
A basic problem is: we don't really know our true nature and therefore inner conflicts with our self-image – an imaginary image of how we are supposed to be – arise again and again.
Our task is not to try to be someone else, but to discover and live more deeply the essence of our soul. To do this, we need to leave the level of thought, of eternal comparison, and go deeper within.
The system of the Seven Chakra Types, enables us to get in touch with the basic energetic structure of our personality – our soul map. This enables you to unfold your unique gifts and abilities, to find your life theme and your path to a fulfilled life.
Knowing your chakra personality types enables you to decode the energetic forces that shape your life, your relationships and your place in the world. 
This leads to:
Deep self-acceptance & acceptance of others.
It enables us to create individualised processes of inner transformation and unfoldment, in harmony with our constitution.
Understanding our life theme and purpose, and how to fulfil it
Harmony, depth and understanding in our relationships
And if you want to learn to decode your personality type, and also help others to understand their unique design and live in accordance with their type and life purpose, then this invitation is for you: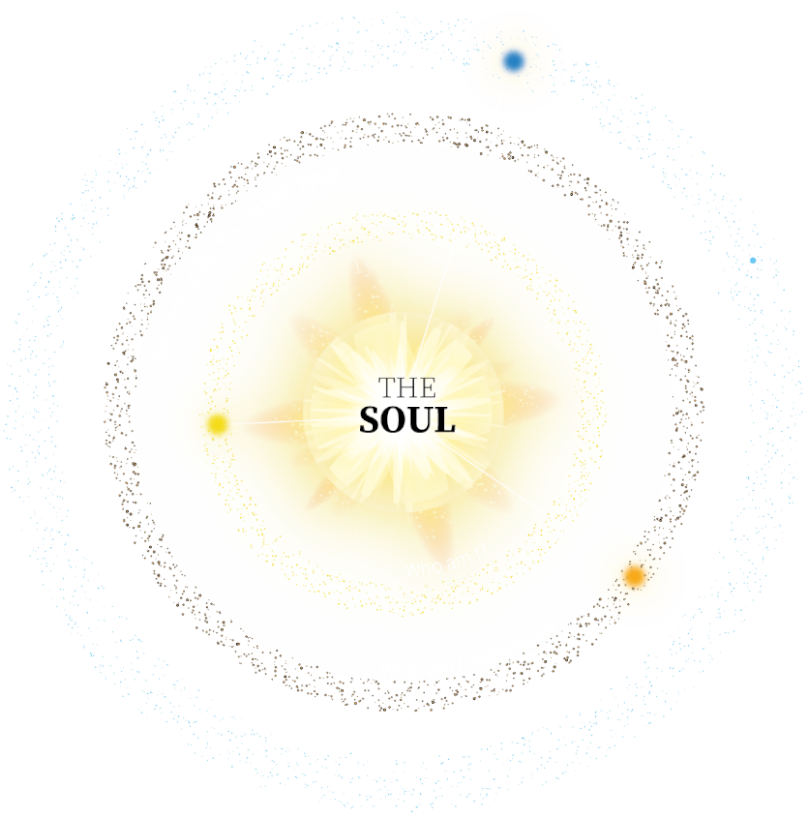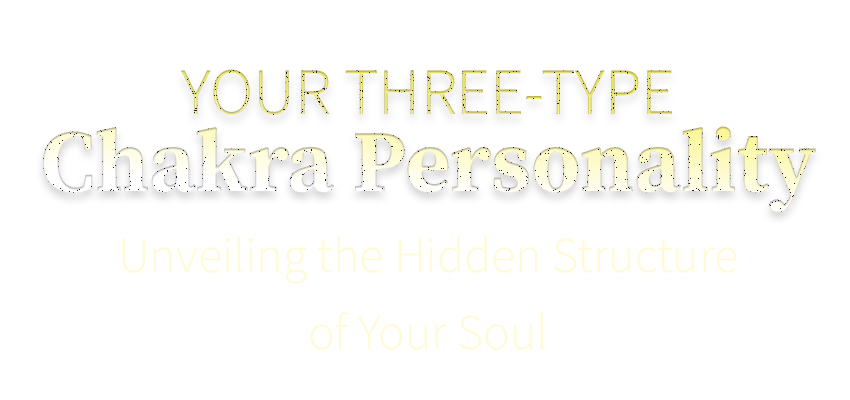 PROFESSIONAL TRAINING AND SELF-DISCOVERY
JULY – SEPTEMBER 2022, Live Online Training
In this 3-month training with Shai Tubali you will learn to identify the map of your soul-print in order to better understand yourself. Revealing your unique soul structure – as the interplay of your three main chakras with their unique strengths, imbalances and tensions – enables you to unfold your unique gifts and abilities, find your life theme and your way to a fulfilled life. As a coach you also learn to analyze the soul structure of other people and guide them on their path towards a meaningful life.
How to identify your unique Three-type Chakra Personality and how to understand your strengths, imbalances, tensions and perspective on life.
To understand who you are, what you can become and how you can fulfill this inborn nature and your most authentic capacities.
Applied ancient wisdom and an intuitive and tangible system, since the chakras are not an abstract concept but a living system that is embedded deeply within our bodies.
How to analyze the soul structure of others, helping them to understand their unique design and how to live in alignment with their type and life purpose.
The quiz and the initial consultation are free of charge and without obligation. They serve to get to know each other so that we can then decide together which next steps make sense for you.
"I cannot put into words exactly how deep Shai Tubali's teaching goes and how much it has transformed and supported me and my life.
I can recommend his programme to anyone interested in deeper, all-encompassing transformation and personal development."
"As a social worker, Shai has given me important background information on the psyche and on being human in general, which has indirectly improved my work. For example, through more understanding for myself and others.
At the same time, the expansion techniques have given me a tool with which I can help clients directly and immediately. I had missed that in my work so far."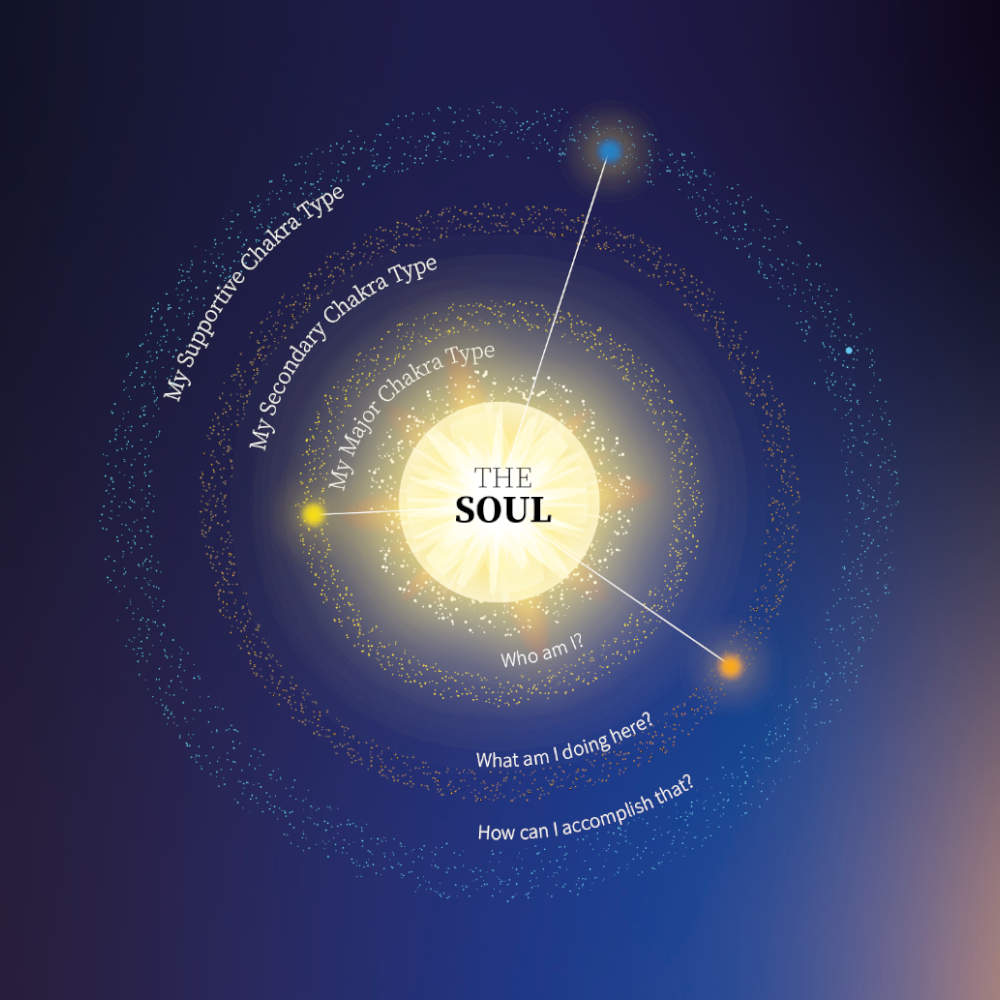 The Chakra Types: A journey to your inner essence as a path to a fulfilled life.
Every soul is made up partly of divine essence, and partly of an individual design derived from the chakra system, from which we perceive the world in fundamentally different ways and from which we function in different ways.
Discovering this individual dimension of the chakra system was an important key to deep self-realisation for Shai Tubali.
Being able to read the personality structure of our chakras shows us who we are, what our purpose is in this life and how we can develop our unique gifts and abilities.
This leads to a profound self-acceptance. Because we understand in depth that we are just so right. And it leads to more acceptance of other people because we also learn to understand and value their perspective on life and their personality types.
Translated with www.DeepL.com/Translator (free version)
auf das Leben und ihre Persönlichkeitstypen zu verstehen und wertzuschätzen.
TESTIMONIALS
What others say about the Chakra Personality Types and Shai Tubali​
"A new perspective of the chakras representing archetypal personalities.
This integrative approach identifies and illuminates spiritual, mental and emotional patterns that give clarity toward soul essence and personal path."
"A peaceful world starts with a peaceful mind, and this book encourages peace by helping us understand all facets of our being, helping us to embrace other points of view, and leading us to experience wholeness within ourselves."
"A magnificent way to understand yourself as a spiritual being having a physical experience.
Highly recommended!"
"Life guidance as to 'why we are who we are'. Shai has made a great contribution to the vibrant living library of evolving human consciousness in a most integrated, readable and admirable way.
His insights encourage the reader to understand the deep connections between Chakras, mind, body and spirit."
"In an era in which we frequently limit our perspective of ourselves to a body, mind, or soul, this book is a wonderful invitation to experience yourself as an inspiring integration of all three."
"Through the unconditional love that Shai always transmits in his seminars, through his pure presence, through the hope, the explanations, I was able to embark on the spiritual path. I understand the deep meaning of his being. I am infinitely grateful. I have the feeling of having been saved. I feel like a caterpillar and Shai has given me the nourishment I needed to become a beautiful butterfly. My heart is open and I feel, see, hear the love everywhere. Through his words the path continues for me as well and through that I touch other people again and the world starts to change. I notice this in my immediate surroundings."
ABOUT THE TEACHER
Shai Tubali 
Spiritual Teacher, Author and Philosopher – Shai is a prolific and renowned author, with 23 books published to date. His bestselling books have been translated into five languages and have won awards in Israel and the United States. In his teaching Shai combines Yogic knowledge and Eastern practices with the latest in Western science, psychology, and philosophy to create innovative transformative processes. Indeed, almost 20 years of in-depth study of Eastern thought and Yogic tradition have brought this trained Yogi up to a master level in utilizing the tools of spirituality to offer structure, deep insights, and methods for personal growth in all areas of life. Based on his own direct and ongoing revelation of cosmic consciousness since the age of 23, he is a pioneering figure in the field of self-transformation and has helped thousands of people to transform their lives in his many years of teaching around the world.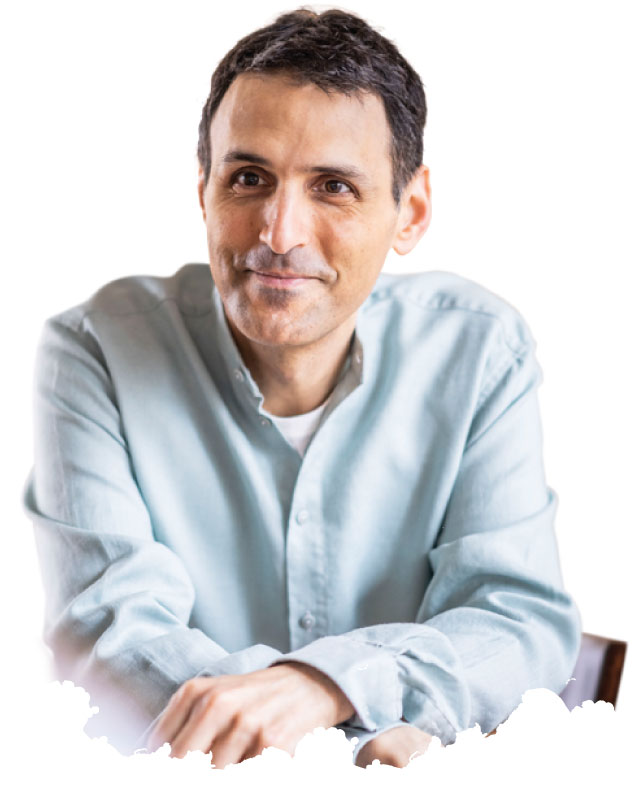 "As far as the divine will is concerned – and unlike the way you think – we are at this very moment in the right body, with the right limitations and the right obstacles on our path."
~ Shai Tubali
This site is not a part of the Facebook website or Facebook Inc. Additionally, This site is NOT endorsed by Facebook in any way. FACEBOOK is a trademark of FACEBOOK, Inc.